For Silky, Shiny & Strong Hair | With Aloe Vera, Apple Cider Vinegar, Rice Protein & Keratin Protein | SLS & Paraben Free
Sale price
Rs. 960.00
Regular price
Rs. 1,200.00
20% OFF
Unit price
per
Cruelty Free

Best of Ayurveda

No Toxins

Made In-House
View full details
Product Description
Introducing the Avimee Herbal "Munna Circuit" Combo – a powerhouse duo inspired by the legendary on-screen duo! Just like Munna and Circuit had each other's backs, our combo pairs two hair care heroes: Shakuntala Hair Cleanser and Radha Hair Conditioner. Together, they create the ultimate formula for healthy, luscious locks.

Shakuntala Hair Cleanser is your trusty sidekick for cleansing and nourishing your hair from root to tip. It gently removes impurities, leaving your scalp refreshed and your hair stronger.

Radha Hair Conditioner swoops in with its super-softening powers, making your hair irresistibly smooth and manageable. It's the perfect finishing touch to the Munna Circuit combo!

Get ready to step into the spotlight with hair that shines and dazzles – just like the iconic Munna and Circuit duo themselves. With this unbeatable combo, you'll feel like a Bollywood superstar every day! Grab your Munna Circuit Combo today and unleash the magic of healthy, beautiful hair. It's a deal too good to miss!

Results
Intense Cleansing Shakuntala Hair Cleanser goes deep to cleanse your scalp and hair, eliminating dirt, excess oil, and impurities, ensuring a clean and fresh start for your hair care routine.

Hair Strength and Growth Packed with nourishing ingredients, Shakuntala Hair Cleanser promotes hair strength and encourages healthy growth, reducing the risk of breakage and hair loss.

Silky Smoothness Radha Hair Conditioner steps in to provide your hair with a luxurious dose of moisture and conditioning. It detangles and softens your locks, making them silky smooth and easy to manage.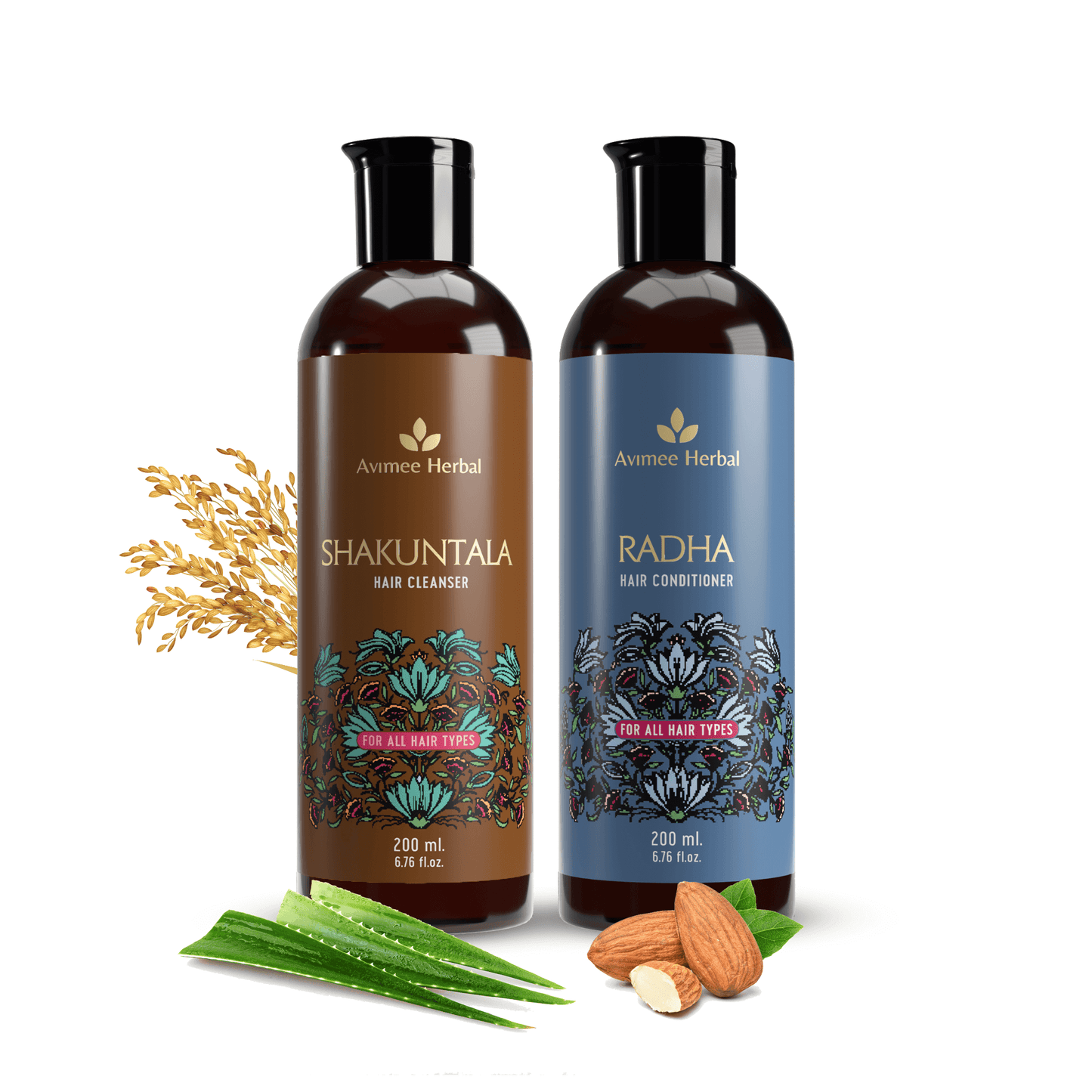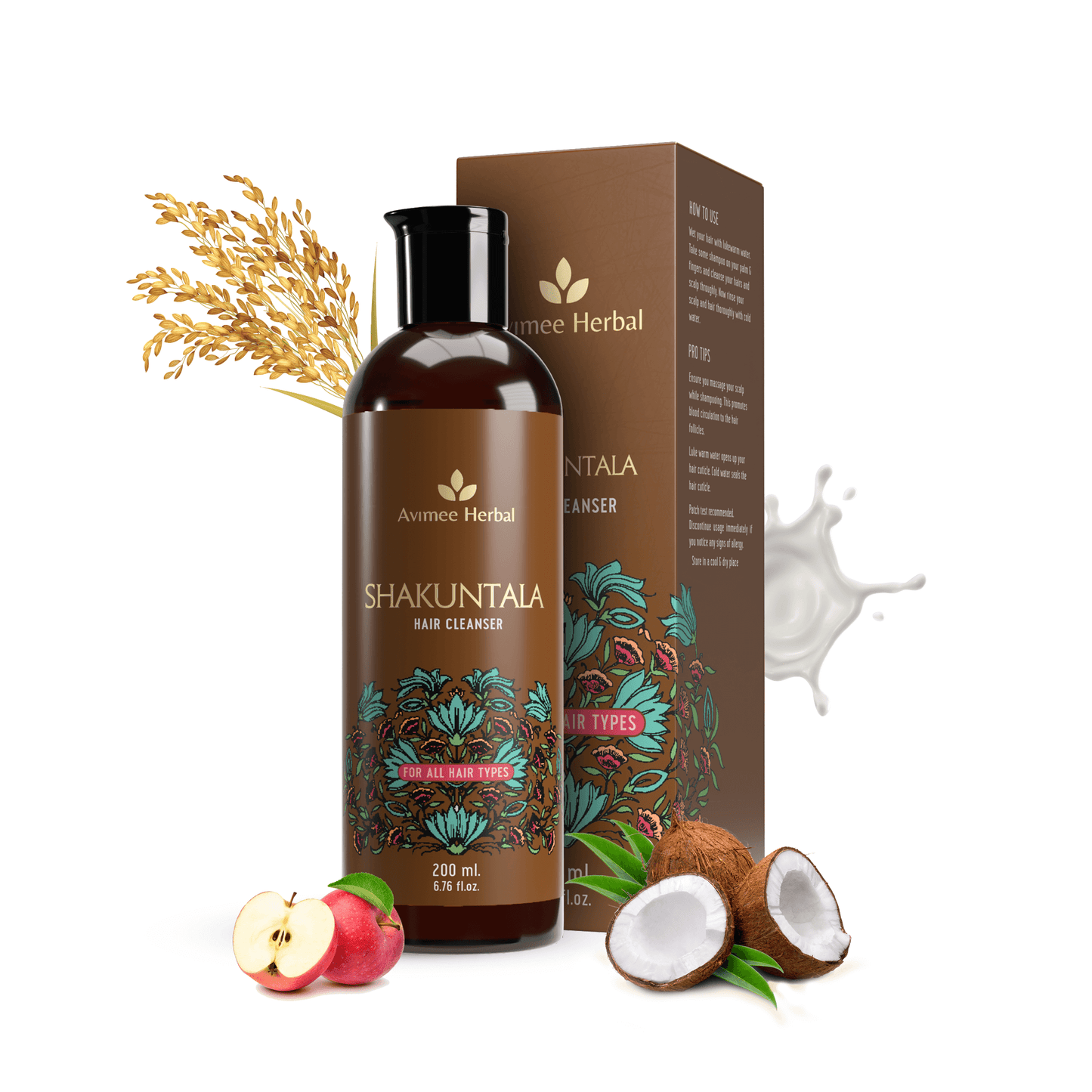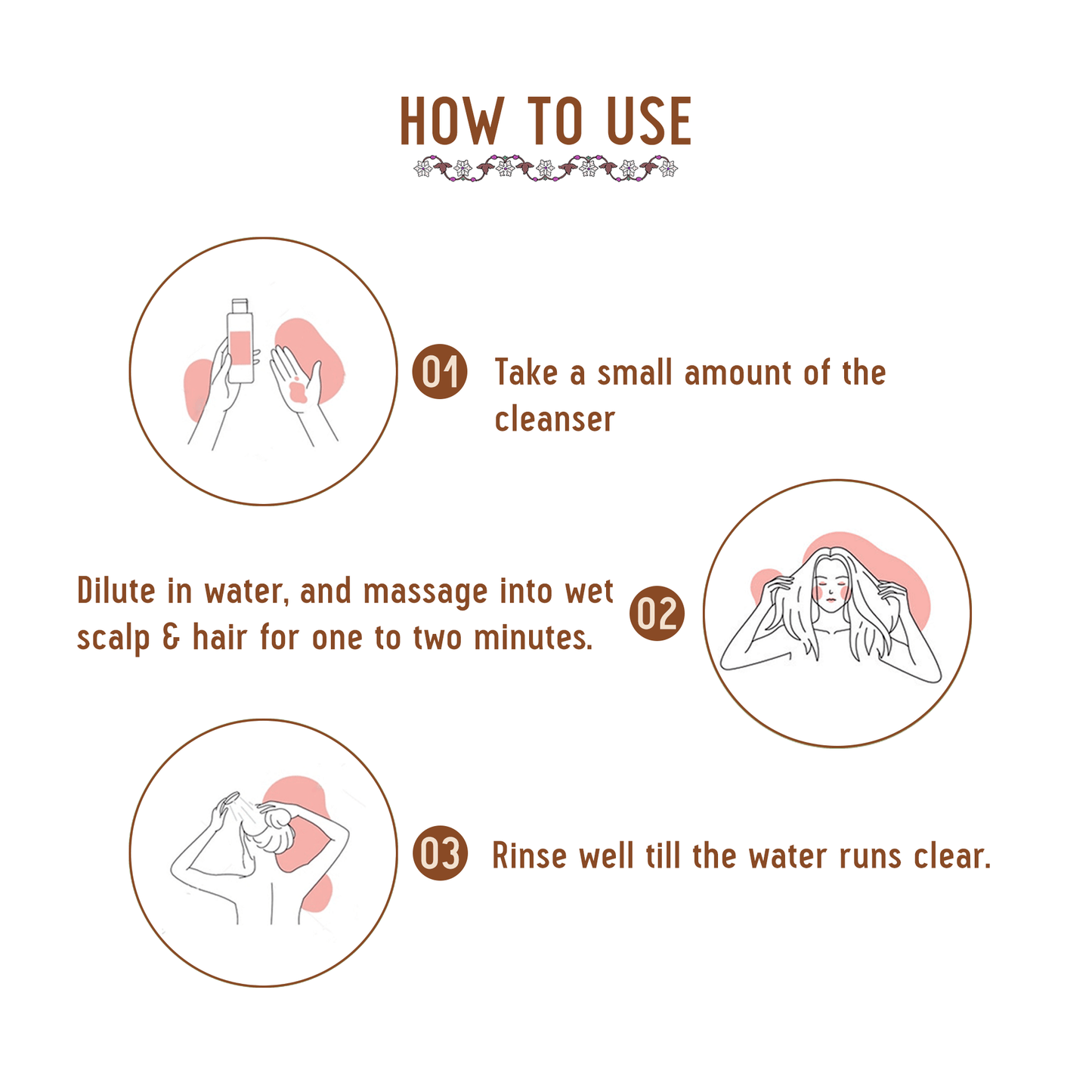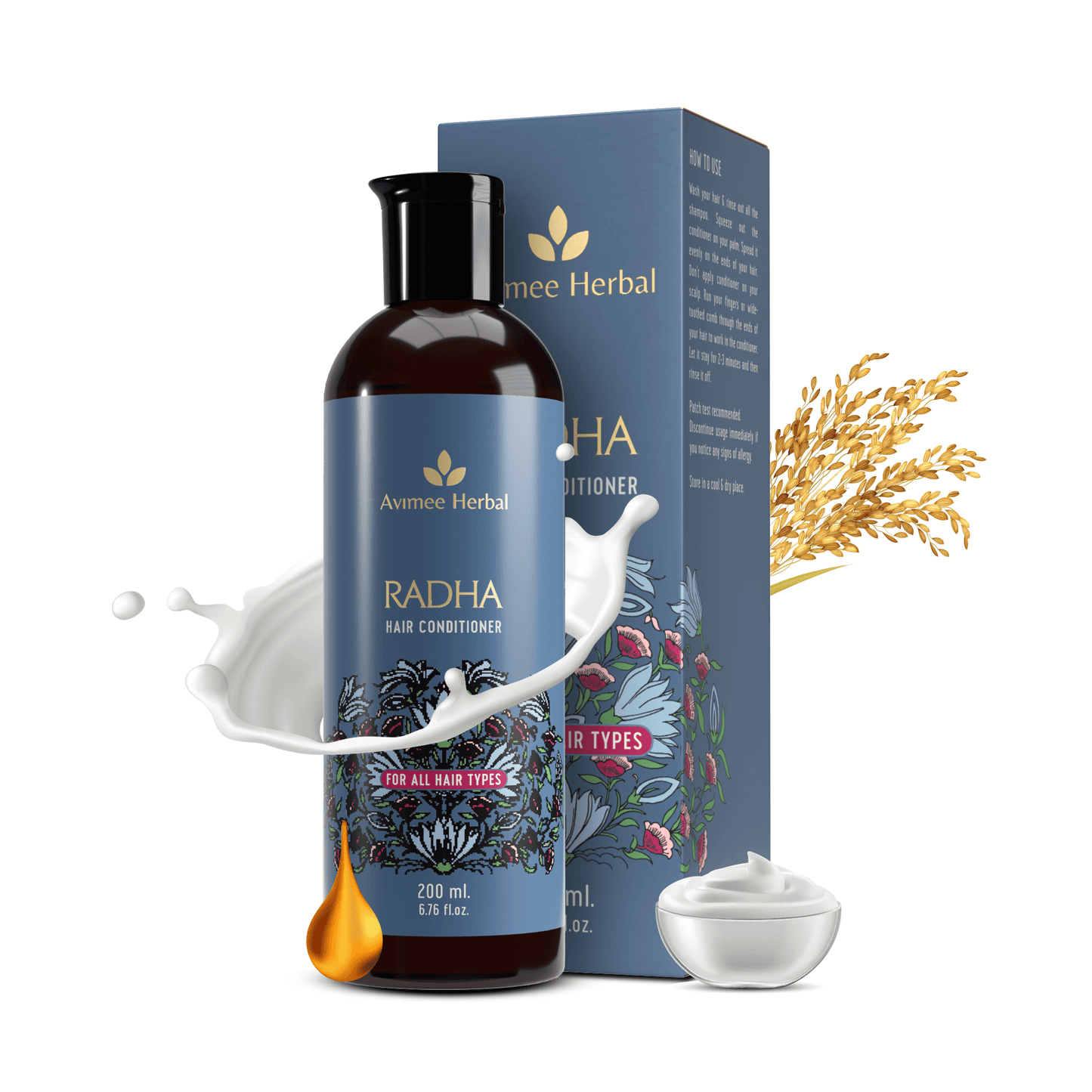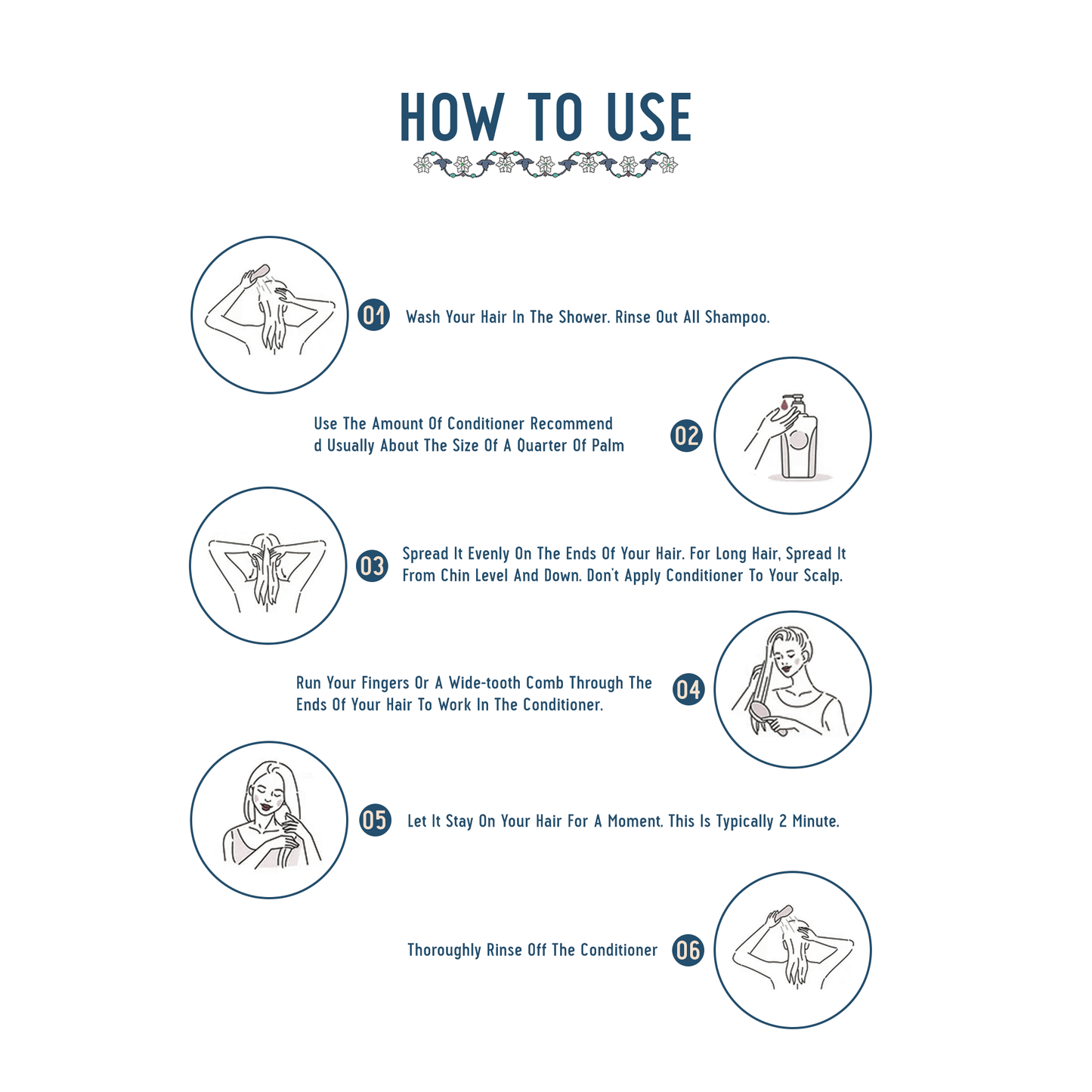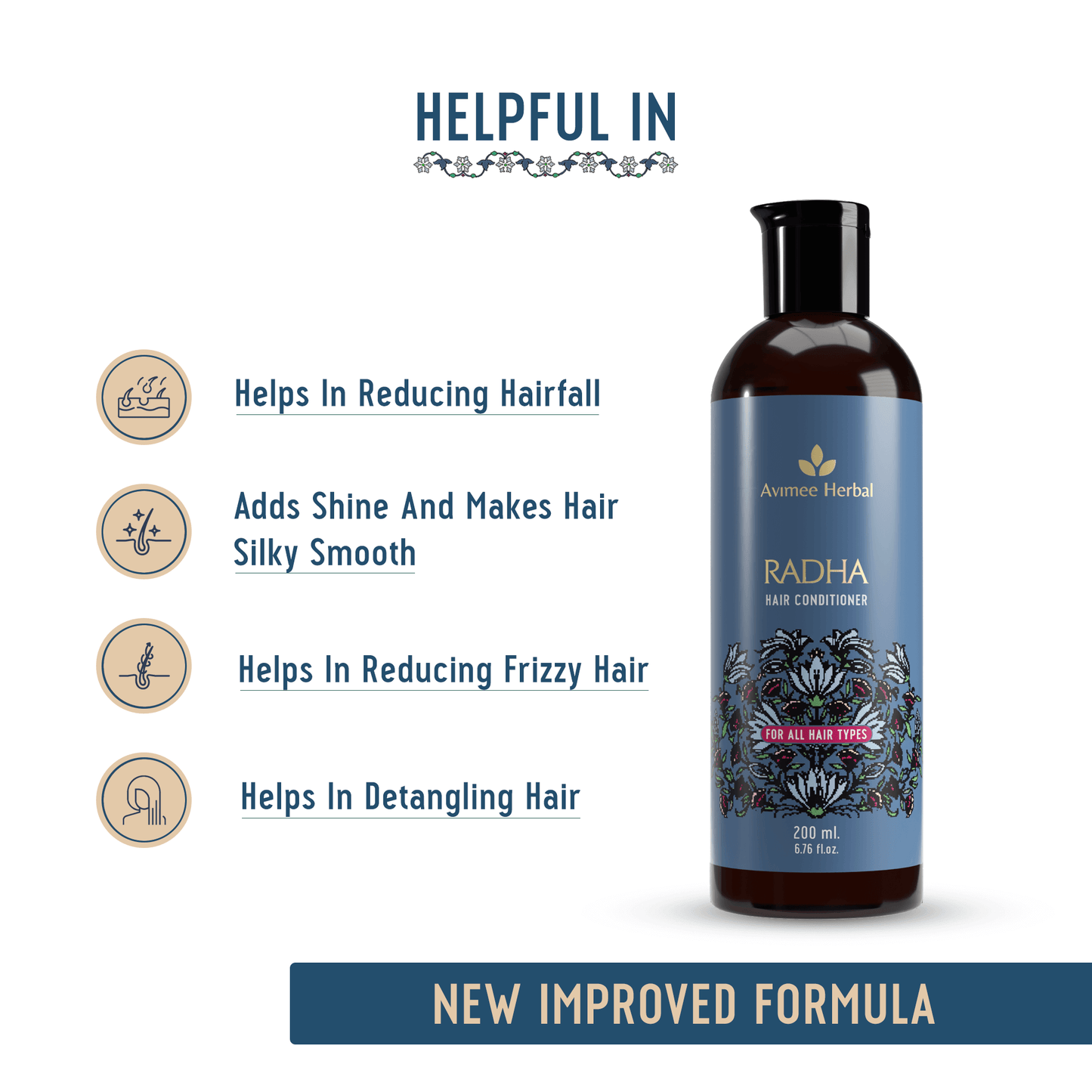 Shakuntala Hair Cleanser Sodium Lauryl Sarcosinate, Decyl Glucoside, Coco Glucoside, Tempus, Aloe Vera Juice, Almond Oil, PEG 150 Distearate, Apple Cider Vinegar, Vitamin E, Keratin Protein, Curd, Milk, Aloe Vera Juice, Potato Juice, Papaya Juice, Rice Water, Carrot Juice, Tomato juice, Natural Fragrance, Aloe Vera Powder 200x, Guar Gum, EGMS, PQ-10, Saw Palmetto Extract, Soapnut Extract, Neem Oil, Sodium Metabisulphite, Rice Protein, Green Coffee Derivative, Argan Oil, Sodium Gluconate, Tea Tree Oil, Coconut Water
Radha Hair ConditionerAloe Vera Juice, Curd, Milk, Corn Starch, Castor Oil, Almond Oil, Sodium lauryl sarcocinnate, Keratin Powder, Veg Glycerine, Rice Maad, Coconut Water, Emulsifying Wax, Cetyl Alcohol, Rice Protein, Hibiscus Water, Green Tea Water, Guar Gum, Polyquaternium 10, Apple Cider Vinegar, D- Panthenol, Tea Tree Oil, Whey Protein, Argon Oi, Merquat 3330, Fragrance, Red Onion Seed Powder, Sandel Water, Aloe Vera Powder 200x, Potassium Sorbate, potato juice, apple juice, papaya juice, carrot juice, tomato juice, vitamin E, D.M Water
Aloe Vera Infused with the goodness of Aloe Vera, this combo deeply hydrates your hair, leaving it irresistibly soft and silky. Aloe Vera also soothes the scalp, putting an end to itchiness and dryness. Thanks to its reparative enzymes, it mends damaged hair strands and encourages healthy hair growth. Plus, it helps maintain the ideal pH balance for your scalp, ensuring a healthy environment for your locks.

Apple Cider Vinegar If you've been dealing with product buildup and oily roots, Apple Cider Vinegar steps in as your savior. It thoroughly clarifies your hair and scalp, bidding adieu to residue. By balancing your scalp's pH levels, it takes on dandruff and those annoying itches. And let's not forget the natural shine it imparts to your tresses and the detangling magic that minimizes breakage.

Keratin Protein The secret to resilient, elastic hair? Keratin Protein. It's your hair's best friend when it comes to repair. Those damaged locks? They'll be rejuvenated and restored to their former glory. Breakage and split ends? Reduced to a minimum. And when you're styling your hair with heat or facing off against external threats, Keratin Protein steps up to the plate, guarding your strands.
For best results, follow these simple steps to get the most out of the Avimee Herbal Munna Circuit Combo: Step 1: Shakuntala Hair Cleanser Wet your hair thoroughly. Take a small amount of Shakuntala Hair Cleanser in your palm and apply it to your scalp and hair. Gently massage it into your scalp using your fingertips, creating a rich lather. Leave it on for a few minutes to allow the nourishing ingredients to work their magic. Rinse thoroughly with lukewarm water. Step 2: Radha Hair Conditioner After shampooing with Shakuntala Hair Cleanser, squeeze out excess water from your hair. Take an appropriate amount of Radha Hair Conditioner and apply it evenly from mid-length to the tips of your hair. Leave it on for 2-3 minutes to allow the conditioner to penetrate your hair shaft. Rinse thoroughly with cool water to seal the hair cuticles and lock in the moisture. Style your hair as desired. Follow this hair care routine regularly to enjoy strong, silky-smooth, and frizz-free locks with the Munna Circuit Combo.
It is helpful in
Intense Cleaning
Hair Strength and Growth
Silky Smooth Hair
Frizz Control
The Avimee Herbal Silky, Shiny & Strong Hair Combo is recommended for individuals who desire healthy, vibrant, and well-nourished hair. This combo is particularly beneficial for: Dry and Damaged Hair: If your hair is parched, brittle, and in need of intensive moisture and repair, this combo can work wonders. The Aloe Vera and Keratin Protein will deeply hydrate and strengthen your locks, restoring their health. Oily Scalp and Dandruff Concerns: For those dealing with an oily scalp, dandruff, or itchiness, the Apple Cider Vinegar in this combo helps maintain a balanced pH level and clarifies the scalp, alleviating these issues. Thin or Limp Hair: If your hair tends to look flat and lacks volume, the Rice Protein in these products can add fullness and body to your strands, giving your hair a more voluminous appearance. Frequent Styling: If you regularly use styling tools or subject your hair to heat treatments, the protective benefits of Keratin Protein can shield your hair from damage and keep it looking healthy. SLS and Paraben-Free Seekers: This combo is a great choice for those who prefer products that are free from harsh chemicals like SLS (Sodium Lauryl Sulfate) and parabens, ensuring a gentle and safe hair care routine. Overall, if you want to achieve silky, shiny, and strong hair while addressing specific hair concerns, this combo is designed to cater to your needs and help you achieve your hair goals.
Avimee Herbal Munna - Circuit Combo
Awesome! Hair feels so soft and conditioned
Was very skeptical as market sold ayurvedic shampoos are so harsh. Loved this combo... hair felt soft, clean, condiioned and well nourished. Also followed up with a drop of their hairserum.... just beautiful. Havent had such a good hair day...cannot stop myself touching my hair continuously! Just go for it.... definitely buying these henceforth forever
Okay okay
After listening in shark tank m very much excited to take these products but as they say it don't work like that I mean I still believe that my hair issues can b solve but still it cant shampoo still okay bt didn't like conditioner work sorry. But still order and wait for some more time waiting for miracal.
Multicolumn
Fights Dandruff & Moisturizes Scalp Naturally | With Aloe Vera, Apple Cider Vinegar, Tea Tree Oil & Neem Oil

Sale price

Rs. 550.00

Rs. 650.00

15% OFF

Unit price

per

For Long & Strong Hair | Mineral Oil Free | With Vitamin E and Amla Seed Oil

Controls Hair Fall and Strengthens Hair Root | With Rosemary, Amla, Methi & Bhringraj | SLS & Paraben Free

Sale price

Rs. 1,560.00

Rs. 1,950.00

20% OFF

Unit price

per