Controls Hair Fall and Strengthens Hair Root | With Rosemary, Amla, Methi & Bhringraj | SLS & Paraben Free
Regular price
Rs. 1,560.00
Sale price
Rs. 1,560.00
Regular price
Rs. 1,950.00
20% OFF
Unit price
per
Cruelty Free

Best of Ayurveda

No Toxins

Made In-House
View full details
Product Description
Introducing the Avimee Herbal Anti-Hair Fall Kit, your comprehensive solution to promote overall hair health and prevent those dreaded hair fall issues. This kit combines the power of three exceptional products:

Keshpallav Hair Oil: Infused with natural ingredients like Rosemary, Amla, Methi, and Bhringraj, this hair oil is your secret weapon for stronger, healthier locks. It deeply nourishes your hair from the roots, stimulates hair growth, and minimizes hair fall.

Hairtone PV 1 Scalp Spray: This scalp spray is specially designed to target hair fall concerns at the source. Enriched with essential nutrients, it revitalizes your scalp, strengthens hair follicles, and reduces breakage, ensuring your hair stays firmly rooted.

Shakuntala Hair Cleanser: The perfect companion for your hair care routine, this herbal cleanser is packed with Aloe Vera, Apple Cider Vinegar, Rice Protein, and Keratin Protein. It gently cleanses your hair, leaving it silky, shiny, and strong, without any harmful chemicals.

Say goodbye to hair fall worries and hello to luscious, vibrant hair. With the Avimee Herbal Anti-Hair Fall Kit, you're on your way to a head full of healthy, beautiful hair. Trust the power of nature to transform your locks!

Results
Reduced Hair Fall The combination of Keshpallav Hair Oil and Hairtone PV 1 Scalp Spray works synergistically to strengthen hair roots, reduce breakage, and minimize hair fall, ensuring you keep more of your precious strands.

Improved Scalp Health The natural ingredients in Keshpallav Hair Oil nourish and revitalize your scalp, creating an optimal environment for healthy, vibrant hair to thrive.

Revitalized Scalp Hairtone PV 1 Scalp Spray revitalizes your scalp, improving blood circulation and creating an optimal environment for hair health. It also helps soothe scalp issues, such as itchiness or dryness.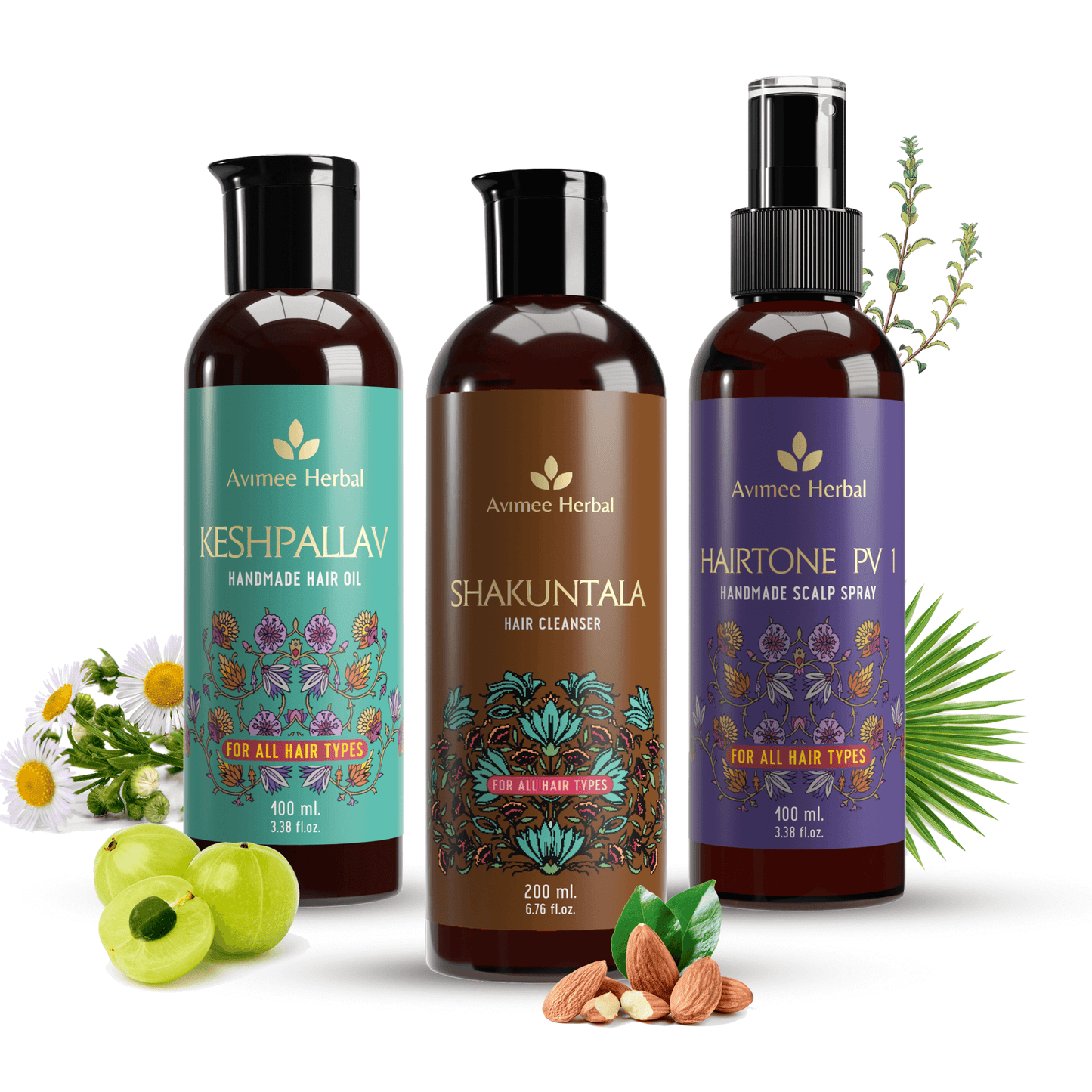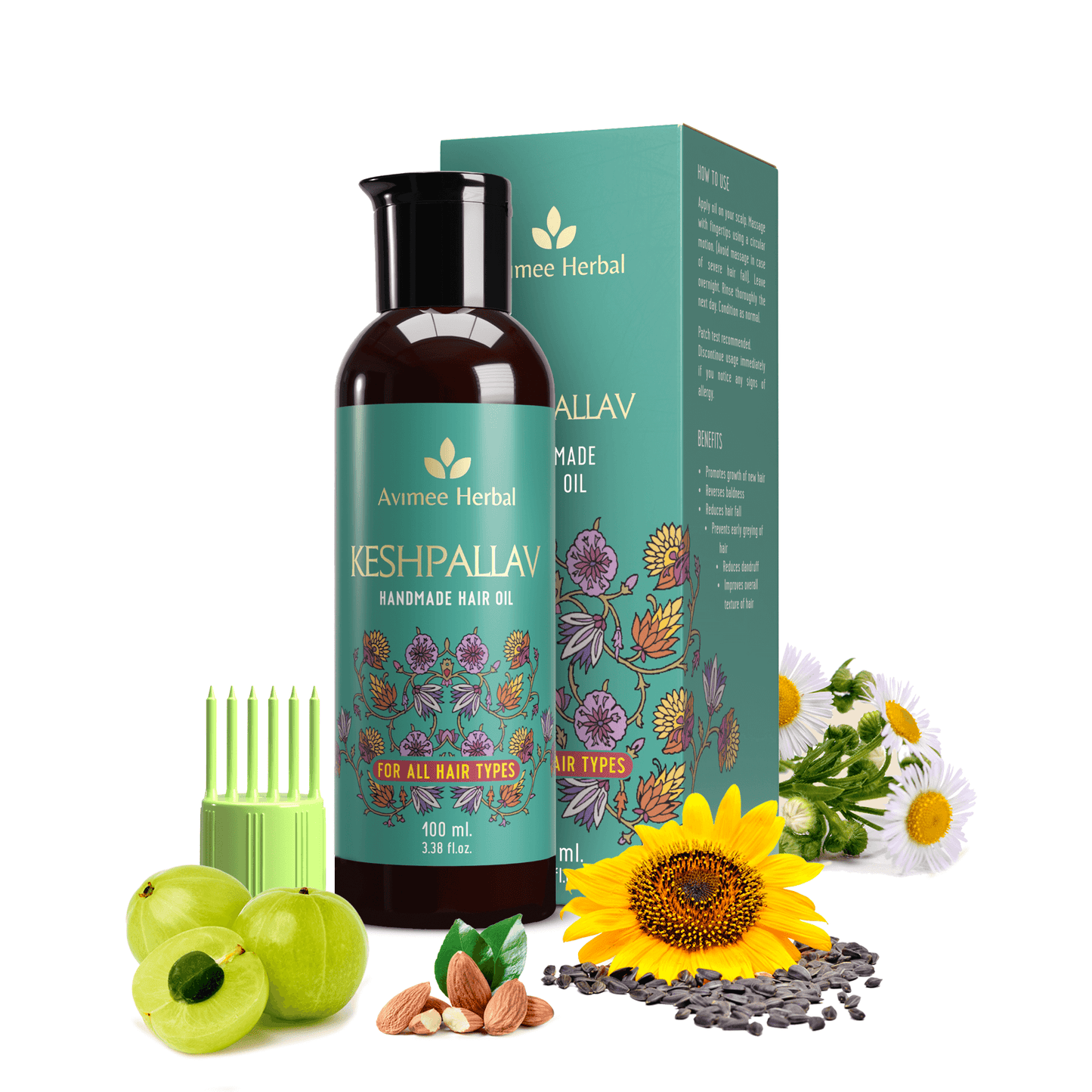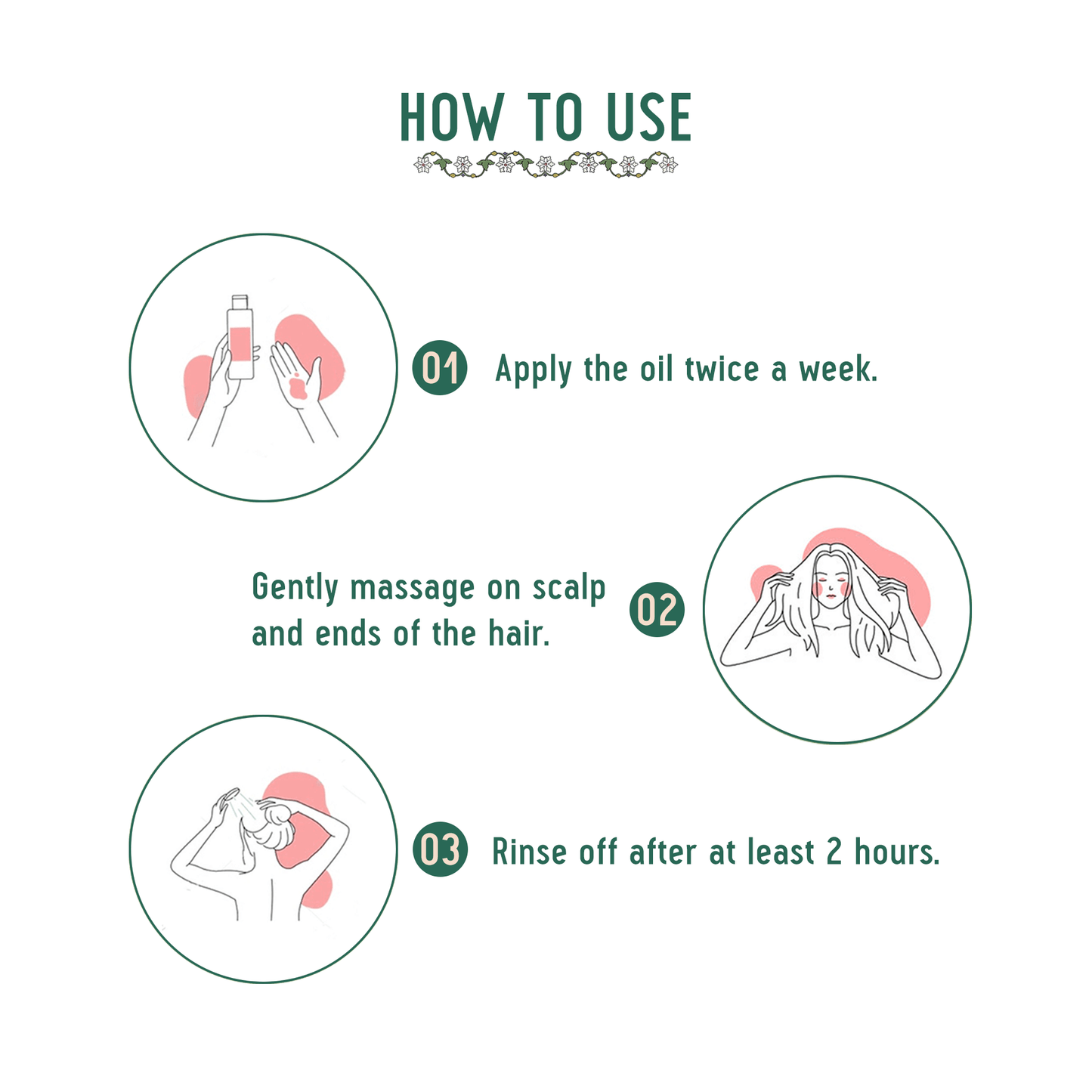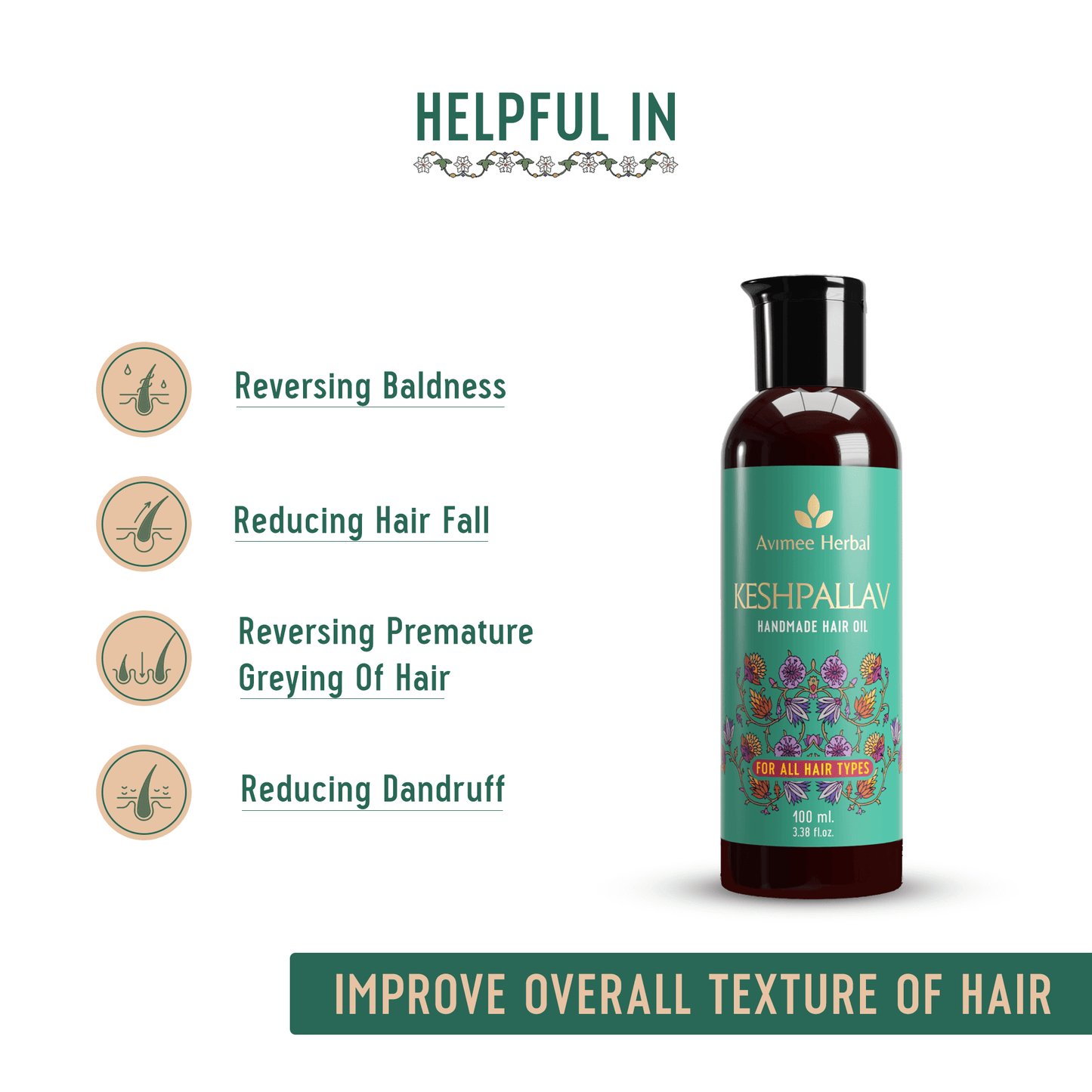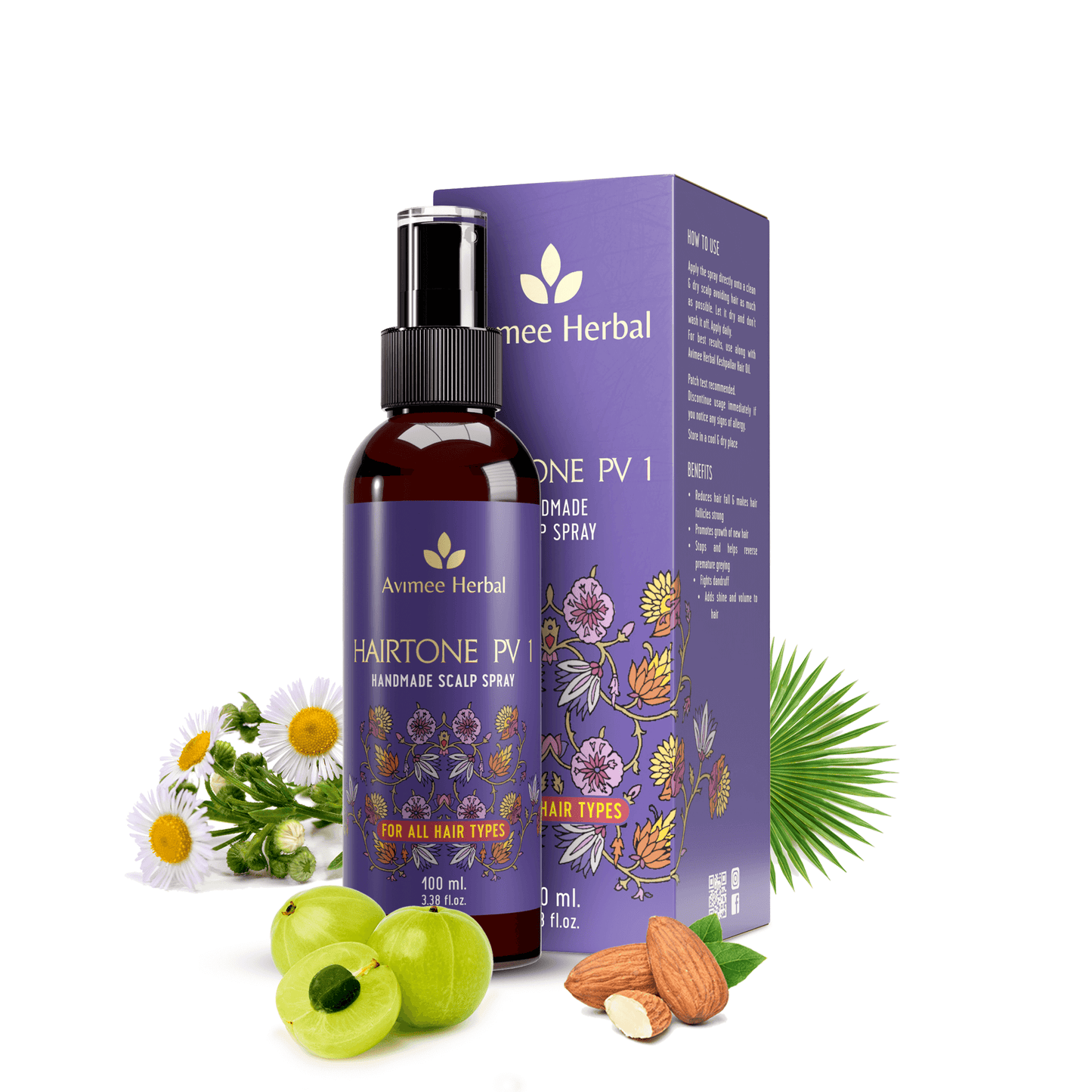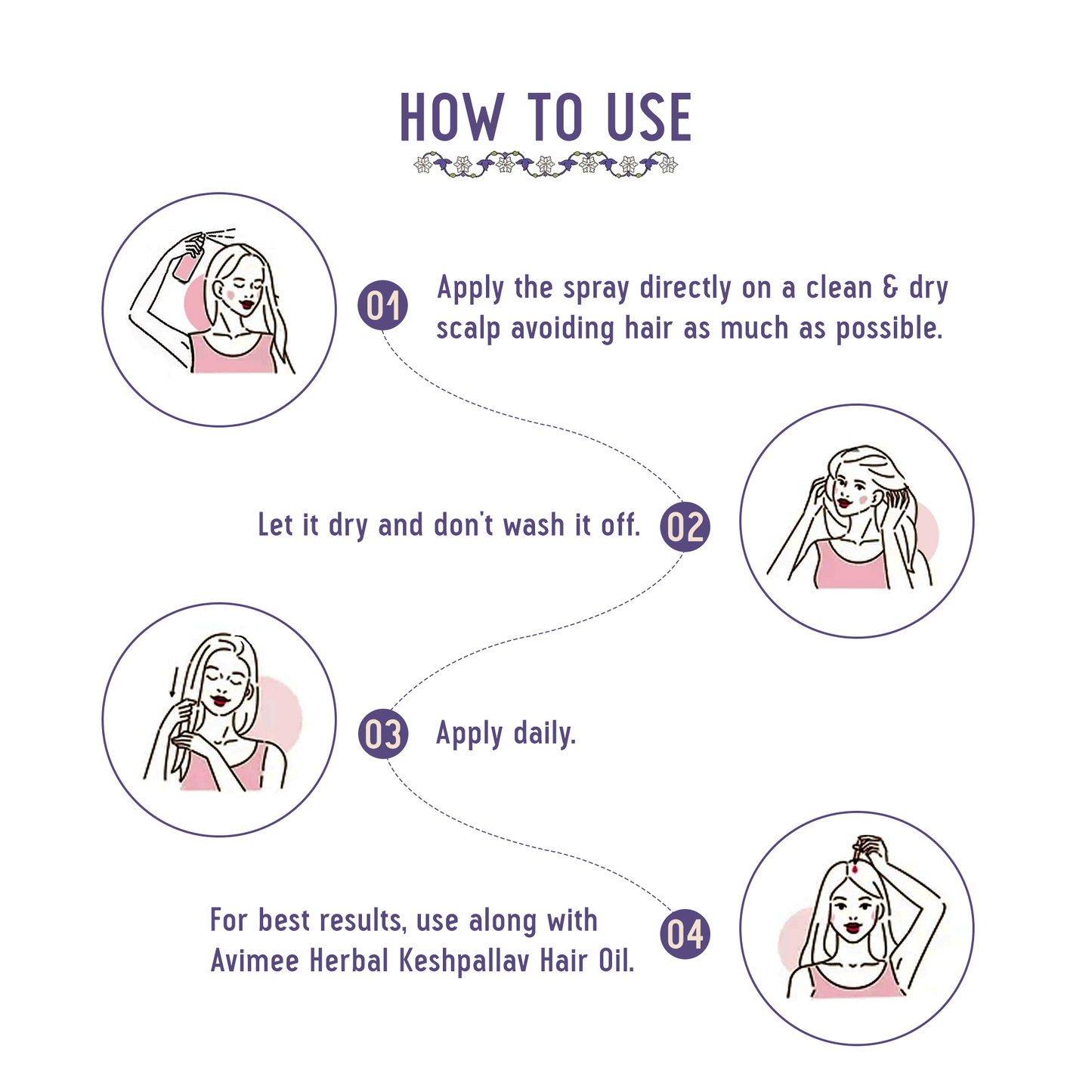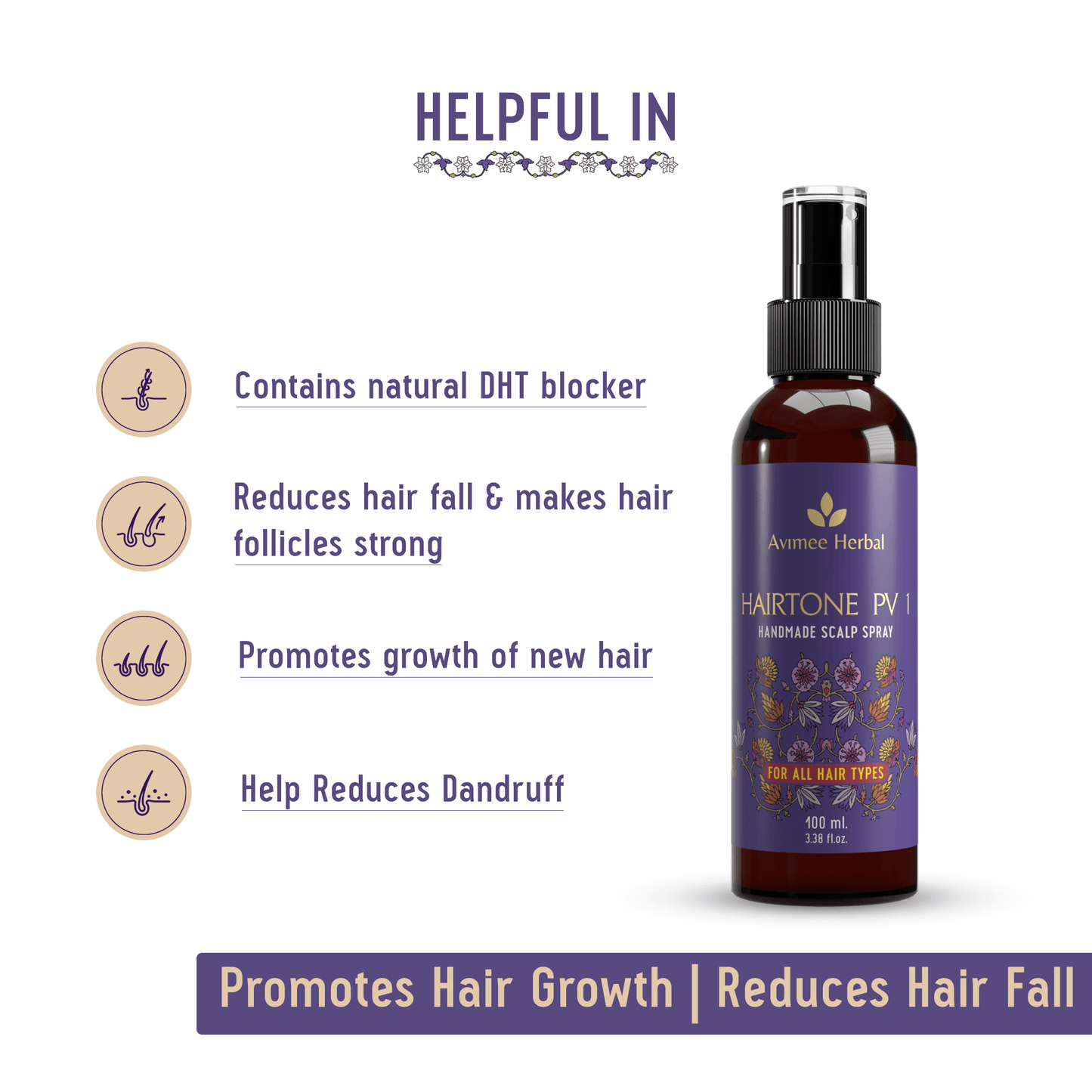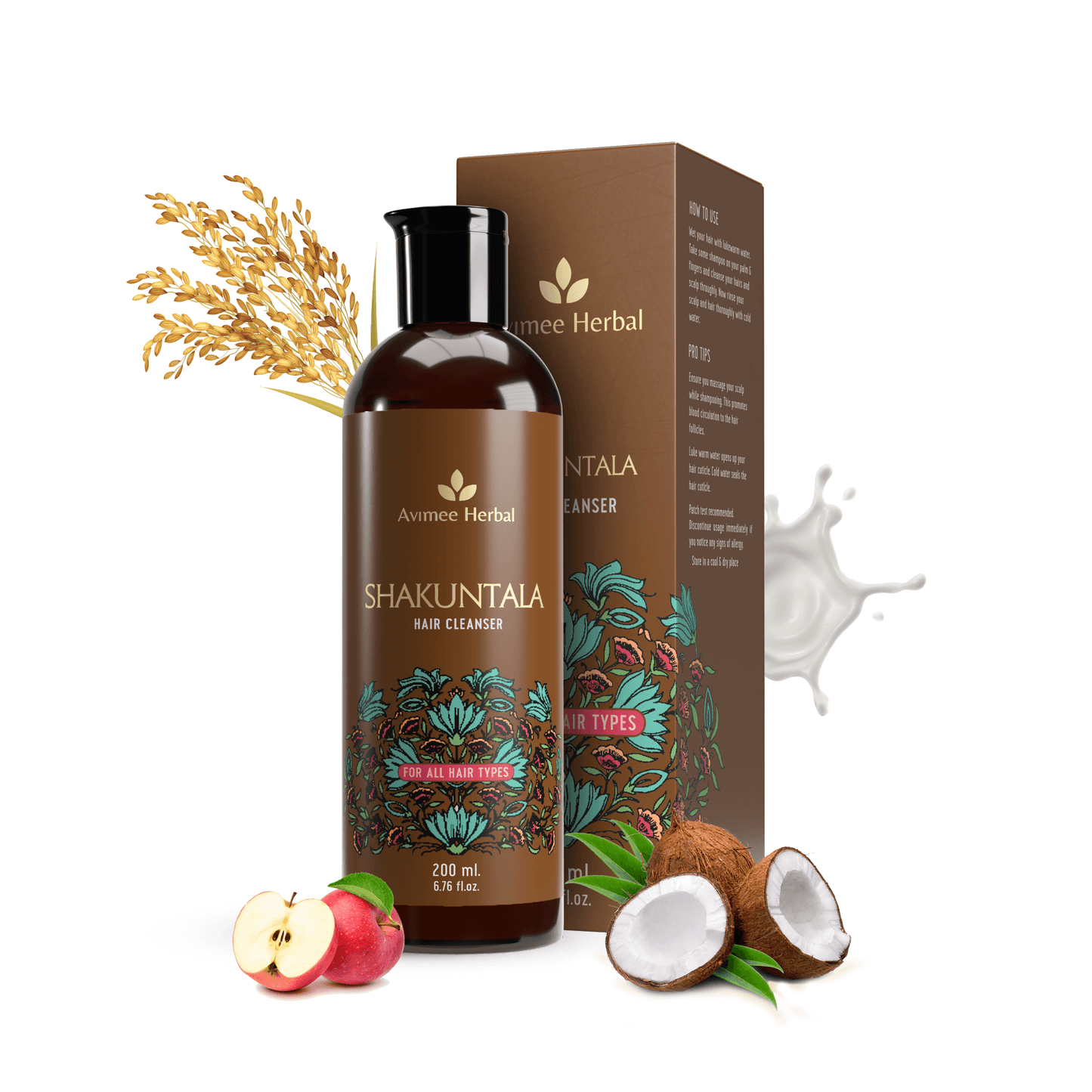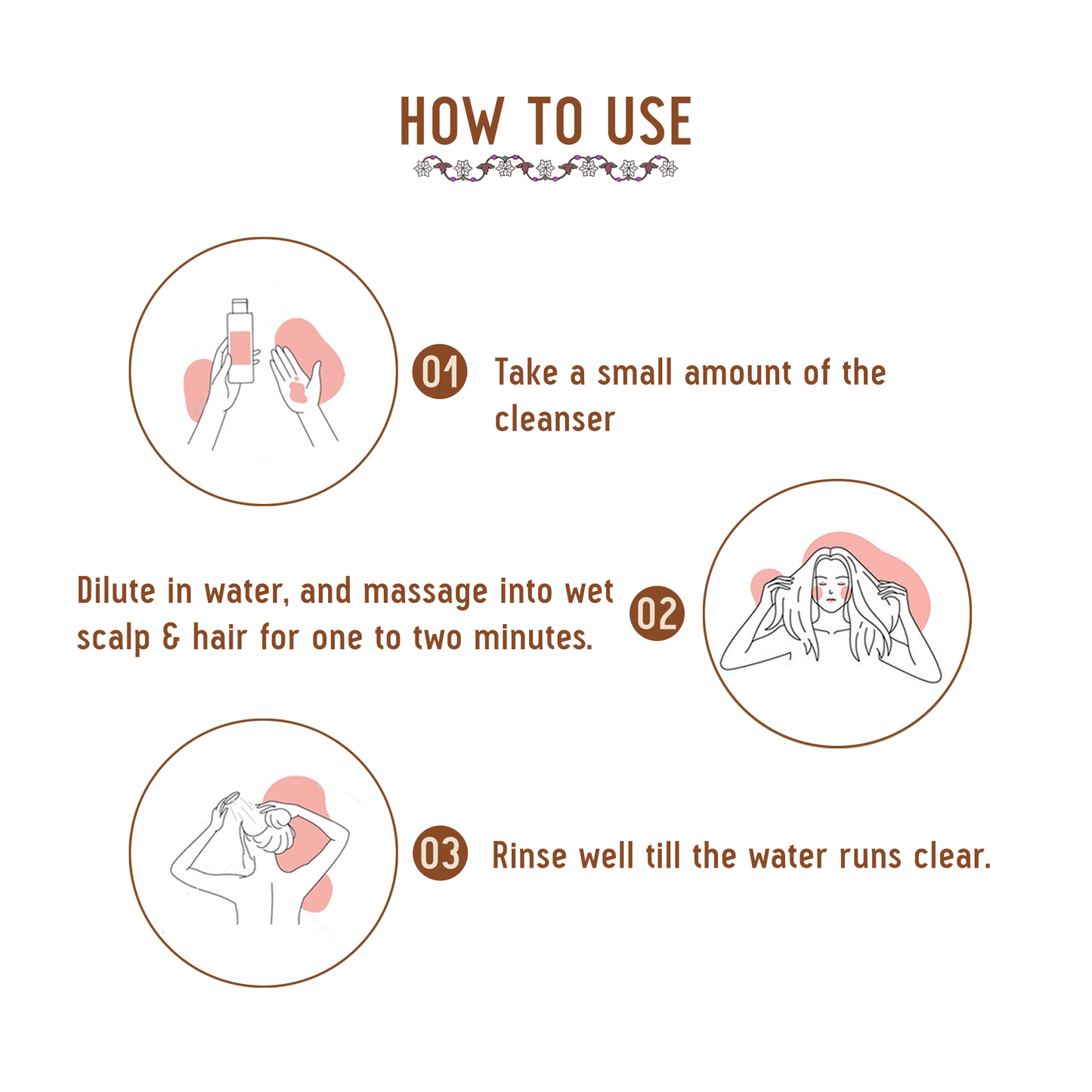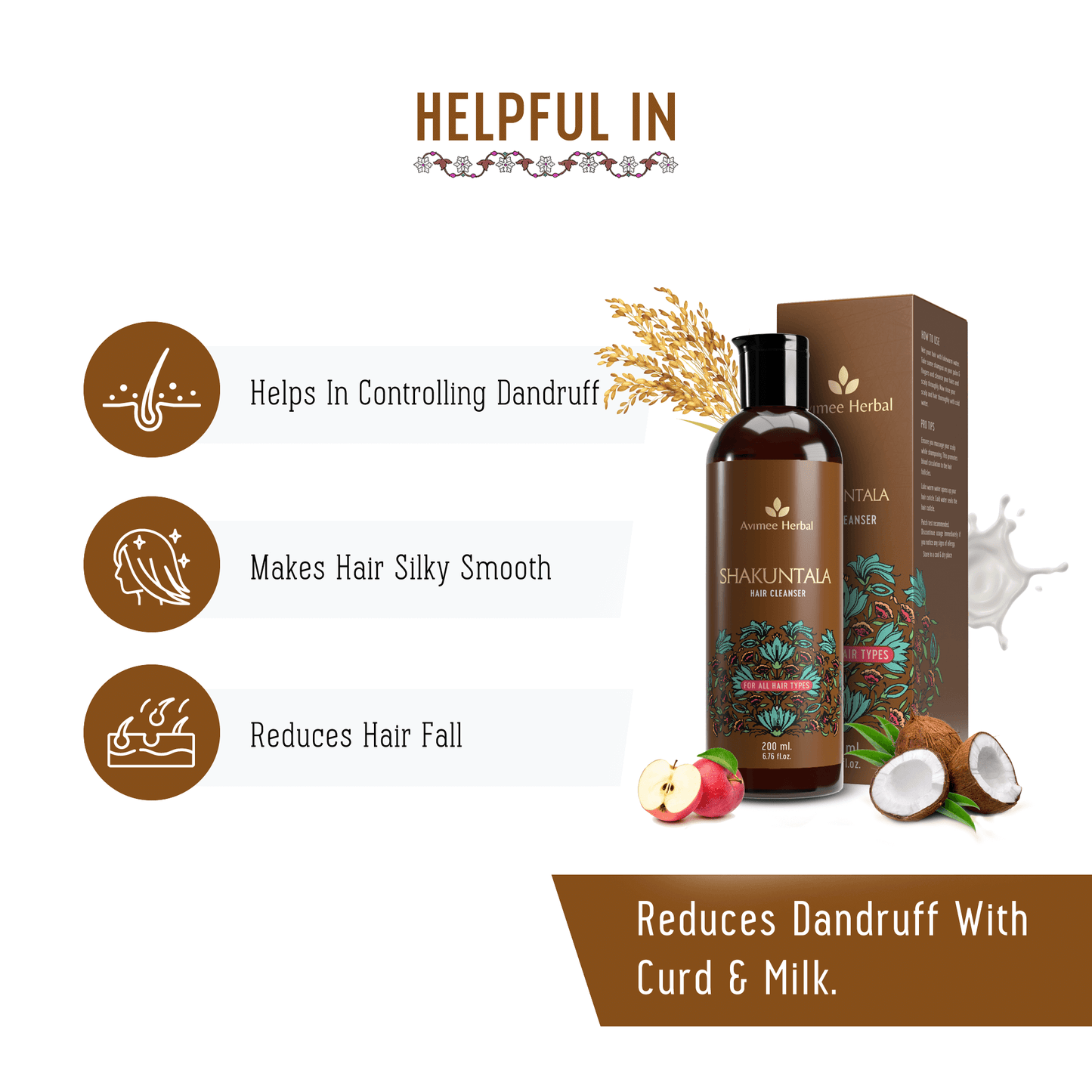 Keshpallav Hair Oil Seed Oils of Sunflower, Pumpkin, Black Sesame, Flax, Camellia, Mustard, Pomegranate, Hemp, Grape, Poppy, Borage. Oils: Cold Pressed Coconut, Amla, Bhringraj Brahmi, Hibiscus, Curry Leaf, Saw Palmetto, Soyabean, Castor, Arnica, Almond, Apricot Kernel, Cucumber, Shea, Malkangni, Karanja, Wheat Grass. Bergamot, Cedarwood, Stinging Nettle, Bottle Gourd, Bakuchi, Bamboo, Wheat Germ, Halim, Plum Kernel, Avocado, Carrot, Passion Fruit, Clary Sage, Tea Tree, Birch, Argon, Clove, Rosemary, Jojoba, Tamanu. Lemon Grass, Lavender, Eucalyptus, Helichrysum, Myrrh, Nutmeg, Yang Yang, Kalonji, Marula, Pecan Nut, Hazel Nut, Macadamia Nut, Walnut
Hairtone PV 1 Scalp Spray Coiffure, Tempus, Arnica Extract, Jaborandi Extract, Saw Palmetto Extract, Amla Extract, Bhringraj Extract, Methi Daana Extract, Harad Extract, Baheda Extract
Shakuntala Hair Cleanser Sodium Lauryl Sarcosinate, Decyl Glucoside, Coco Glucoside, Tempus, Aloe Vera Juice, Almond Oil, PEG 150 Distearate, Apple Cider Vinegar, Vitamin E, Keratin Protein, Curd, Milk, Aloe Vera Juice, Potato Juice, Papaya Juice, Rice Water, Carrot Juice, Tomato juice, Natural Fragrance, Aloe Vera Powder 200x, Guar Gum, EGMS, PQ-10, Saw Palmetto Extract, Soapnut Extract, Neem Oil, Sodium Metabisulphite, Rice Protein, Green Coffee Derivative, Argan Oil, Sodium Gluconate, Tea Tree Oil, Coconut Water
Amla (Indian Gooseberry) Extract Amla is rich in vitamin C, which helps strengthen hair follicles and prevents hair breakage. It nourishes the scalp and promotes hair growth. Amla's antioxidant properties protect hair from damage caused by free radicals.

Fenugreek (Methi) Extract Fenugreek seeds are packed with proteins and nicotinic acid, which strengthen hair. They contain lecithin, which hydrates the hair and reduces dryness and frizz. Fenugreek also helps in combating dandruff and itchiness.

Bhringraj (Eclipta Alba) Extract Bhringraj is known for its ability to reduce hair fall and stimulate hair growth. It helps prevent premature greying of hair and maintains the natural color. Bhringraj also improves scalp health and reduces dandruff.

Hibiscus (Gudhal) Extract Hibiscus is rich in amino acids and vitamins that nourish hair and promote its growth. It helps in maintaining the natural oil balance of the scalp. Hibiscus also adds a natural shine to the hair and prevents premature hair fall.
Step 1: Apply Keshpallav Hair Oil Take a small amount of Keshpallav Hair Oil and warm it slightly. Gently massage the oil onto your scalp using your fingertips. Ensure even coverage from roots to tips. Leave it on for at least 2 hours or overnight for deep nourishment. Wash it off with Shakuntala Hair Cleanser. Step 2: Use Shakuntala Hair Cleanser Wet your hair thoroughly. Take a sufficient amount of Shakuntala Hair Cleanser in your palm. Apply it evenly to your hair, focusing on the scalp. Massage gently to create a rich lather. Rinse thoroughly with water. Step 3: Apply Hairtone PV 1 Scalp Spray After washing your hair, towel-dry it gently. Part your hair into sections to expose the scalp. Spray Hairtone PV 1 Scalp Spray directly onto your scalp. Massage it gently with your fingertips to promote absorption. Do not rinse off. Frequency: For the best results, use the Keshpallav Hair Oil 2-3 times a week, Shakuntala Hair Cleanser every alternate day, and Hairtone PV 1 Scalp Spray daily. Consistent use of this kit will help reduce hair fall, strengthen your hair, and promote overall hair health. Remember, patience and regularity are key to achieving the desired results.
It is helpful in
Reduced Hair Fall
Improved Scalp Health
Revitalized Scalp
Enhanced Hair Texture
The Avimee Herbal Anti-Hair Fall Kit is recommended for individuals who are experiencing hair fall and are looking to improve the health and strength of their hair. This kit is suitable for both men and women who want to address hair fall issues and promote overall hair health. It is ideal for those who prefer natural and herbal solutions for their hair care needs. Patch test recommeded.
Avimee Herbal Anti Hairfall Kit
It was awesome oil ,spray and shampoo. If you are facing hair falling issue and dandruff issue u must use this product ,
about hair
this trip works very amazingly..... my hair becomes so healthy after using this
wow
bohot hi acha product hai, hair ke liye
Multicolumn
Fights Dandruff & Moisturizes Scalp Naturally | With Aloe Vera, Apple Cider Vinegar, Tea Tree Oil & Neem Oil

Sale price

Rs. 550.00

Rs. 650.00

15% OFF

Unit price

per

For Long & Strong Hair | Mineral Oil Free | With Vitamin E and Amla Seed Oil

Controls Hair Fall and Strengthens Hair Root | With Rosemary, Amla, Methi & Bhringraj | SLS & Paraben Free

Sale price

Rs. 1,560.00

Rs. 1,950.00

20% OFF

Unit price

per