Fights Dandruff & Moisturises Scalp Naturally | With Rosemary, Apple Cider Vinegar, Tea Tree Oil & Neem Extracts | SLS & Paraben Free
Regular price
Rs. 1,560.00
Sale price
Rs. 1,560.00
Regular price
Rs. 1,950.00
20% OFF
Unit price
per
Cruelty Free

Best of Ayurveda

No Toxins

Made In-House
View full details
Product Description
Introducing the Avimee Herbal Anti-Dandruff Kit – your ultimate solution for achieving a dandruff-free and healthy scalp the natural way. This comprehensive kit combines the power of three specialized products, each carefully crafted to combat dandruff and promote a clean, nourished scalp:

1. Keshpallav Hair Oil: Our Keshpallav Hair Oil is formulated with potent herbal ingredients that not only strengthen your hair but also combat dandruff at its root. With regular use, it helps eliminate flakes and itching, leaving your scalp refreshed and revitalized.

2. Hairtone DC 1 Scalp Spray: Specifically designed to address scalp health, Hairtone DC 1 Scalp Spray is a powerful tool in your fight against dandruff. It helps maintain a balanced and clean scalp environment, reducing dandruff and preventing its recurrence.

3. Ambika Hair Cleanser: Our Ambika Hair Cleanser is a gentle yet effective herbal shampoo that cleanses your hair and scalp, removing impurities and excess oil. It also nourishes your scalp, ensuring it remains flake-free and healthy.

This kit provides a holistic and natural solution to banish dandruff and enjoy a healthier, flake-free scalp. Say goodbye to the discomfort and embarrassment of dandruff and embrace the confidence of having beautiful, dandruff-free hair. Your journey to a dandruff-free scalp starts here with Avimee Herbal's Anti-Dandruff Kit.

Results
Effective Dandruff Control The kit combines the powerful Keshpallav Hair Oil, Hairtone DC 1 Scalp Spray, and Ambika Hair Cleanser to effectively combat dandruff at its source. These products work together to eliminate flakes, reduce itching, and provide relief from dandruff-related discomfort.

Nourished and Healthy Scalp The herbal ingredients in this kit not only fight dandruff but also nourish and rejuvenate your scalp. They promote a healthier scalp environment, making it less prone to dandruff recurrence, and leave your hair roots strengthened.

Gentle and Natural Solutions Unlike harsh chemical-based dandruff treatments, this kit offers a gentle and natural approach to dandruff control. It doesn't strip your hair and scalp of essential oils, ensuring that your hair remains soft, shiny, and manageable.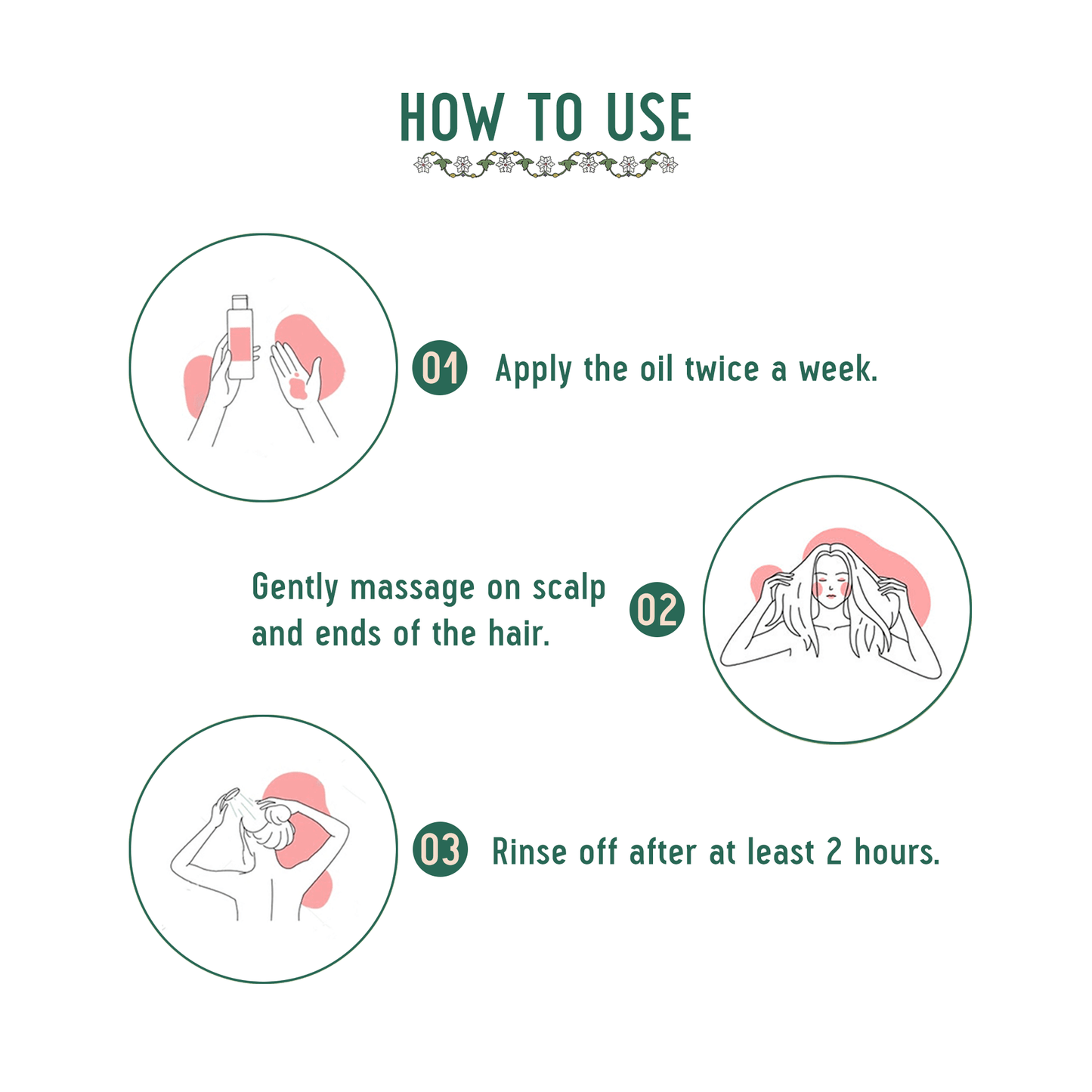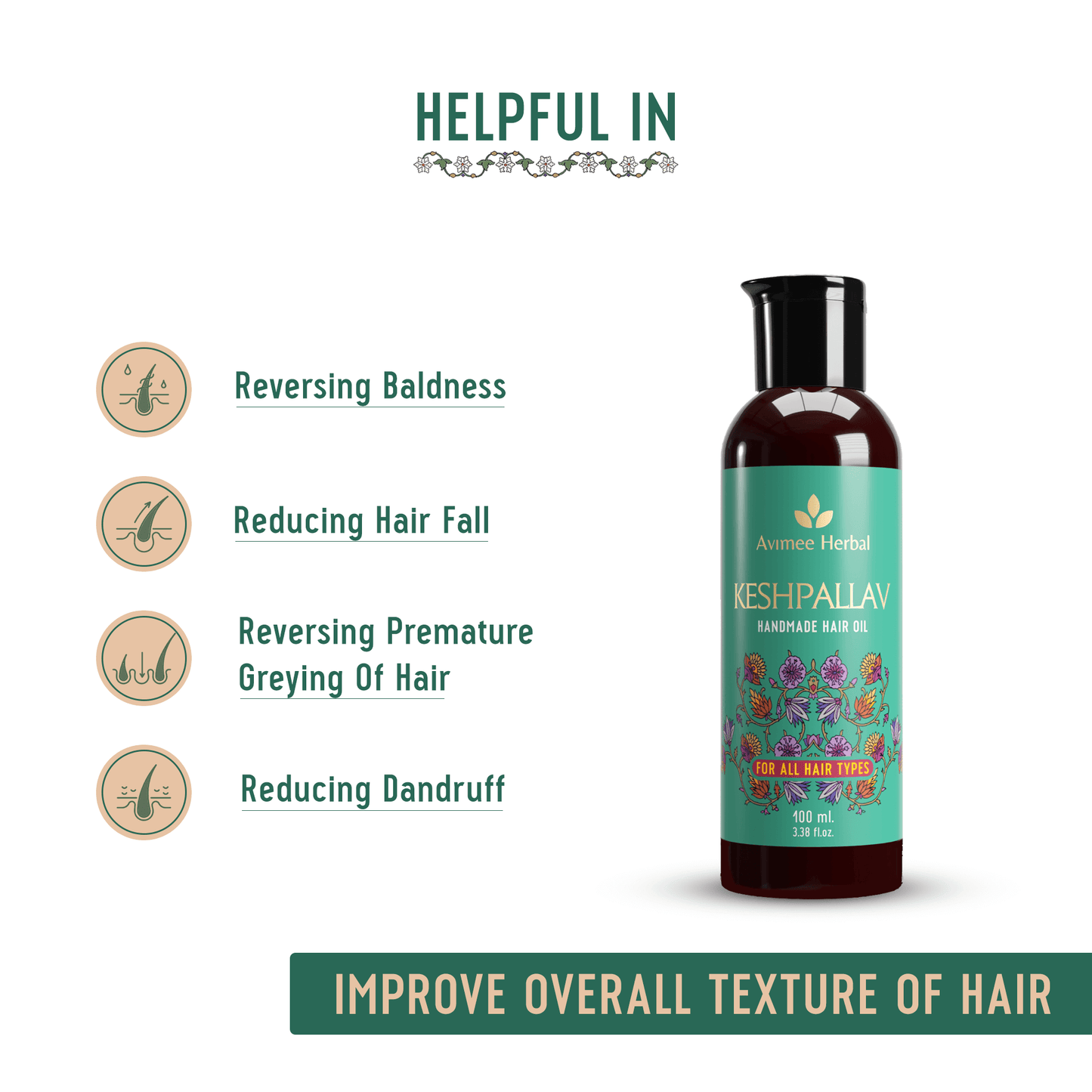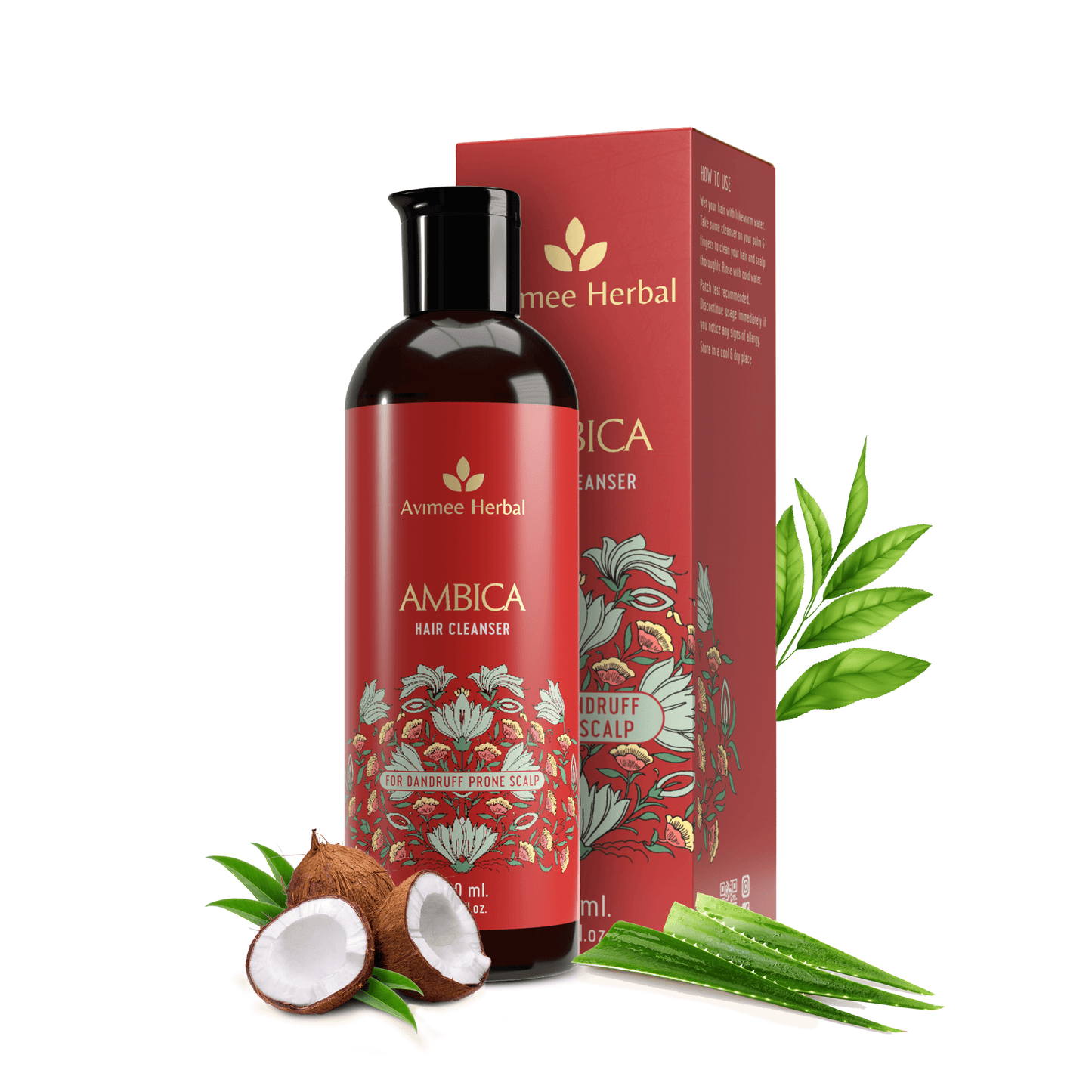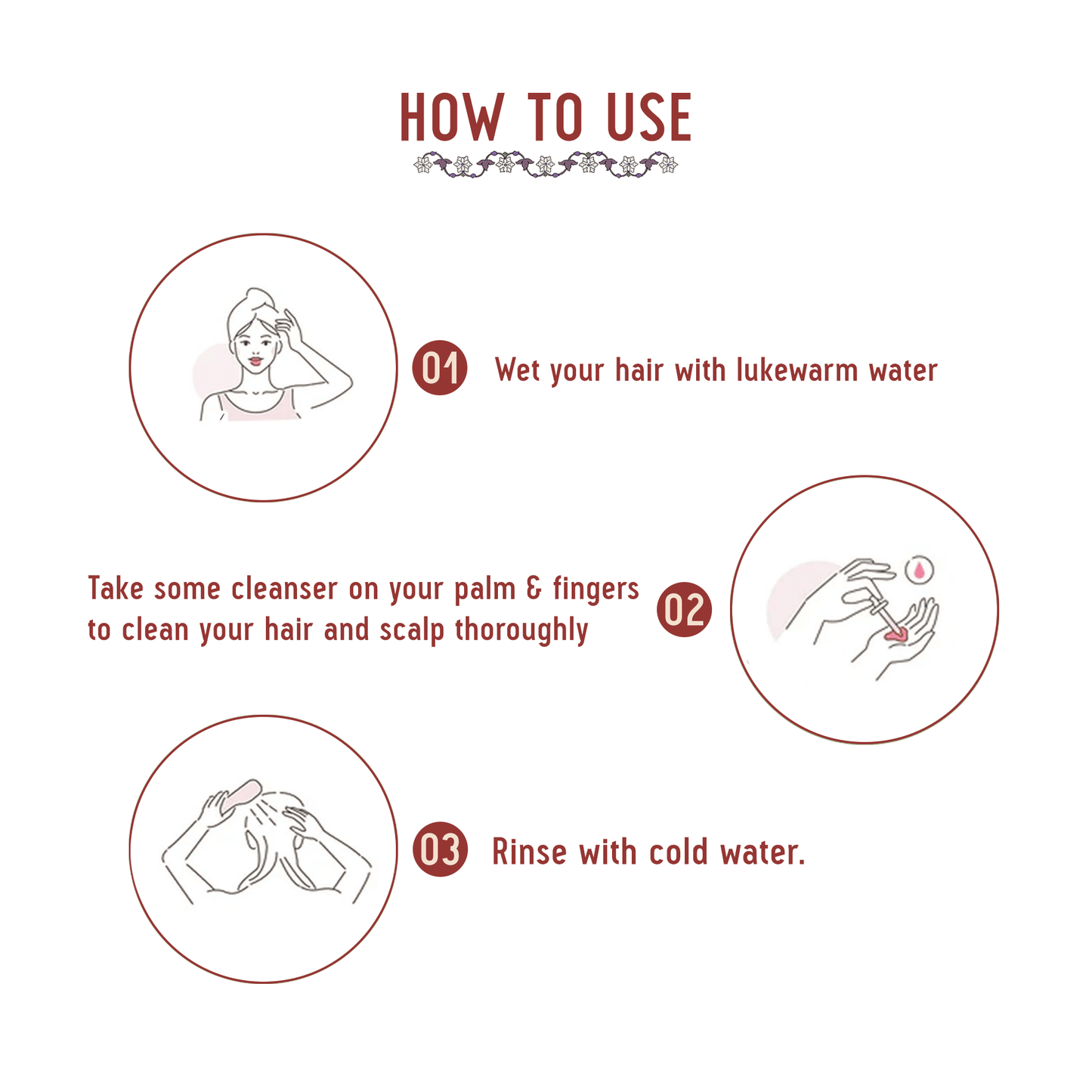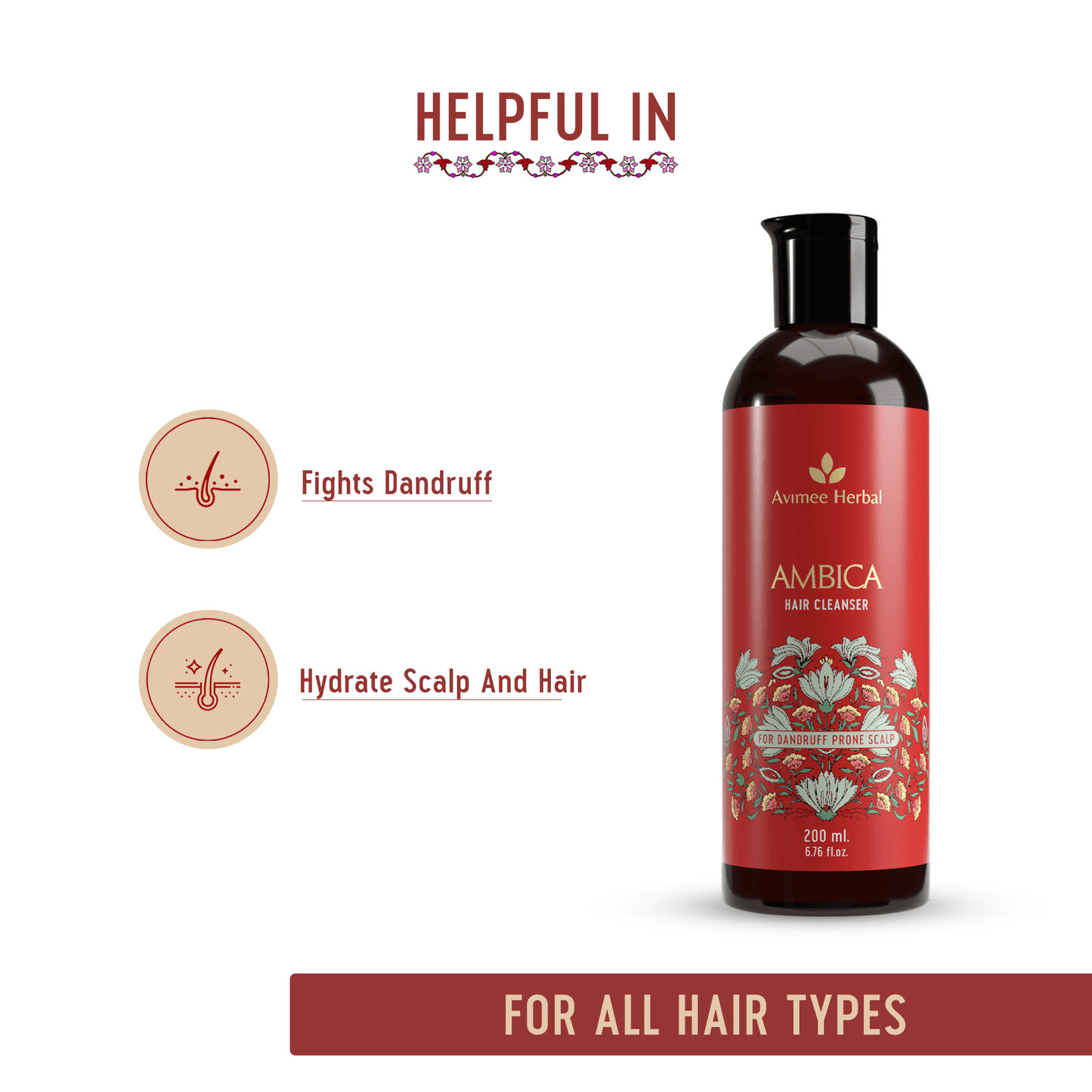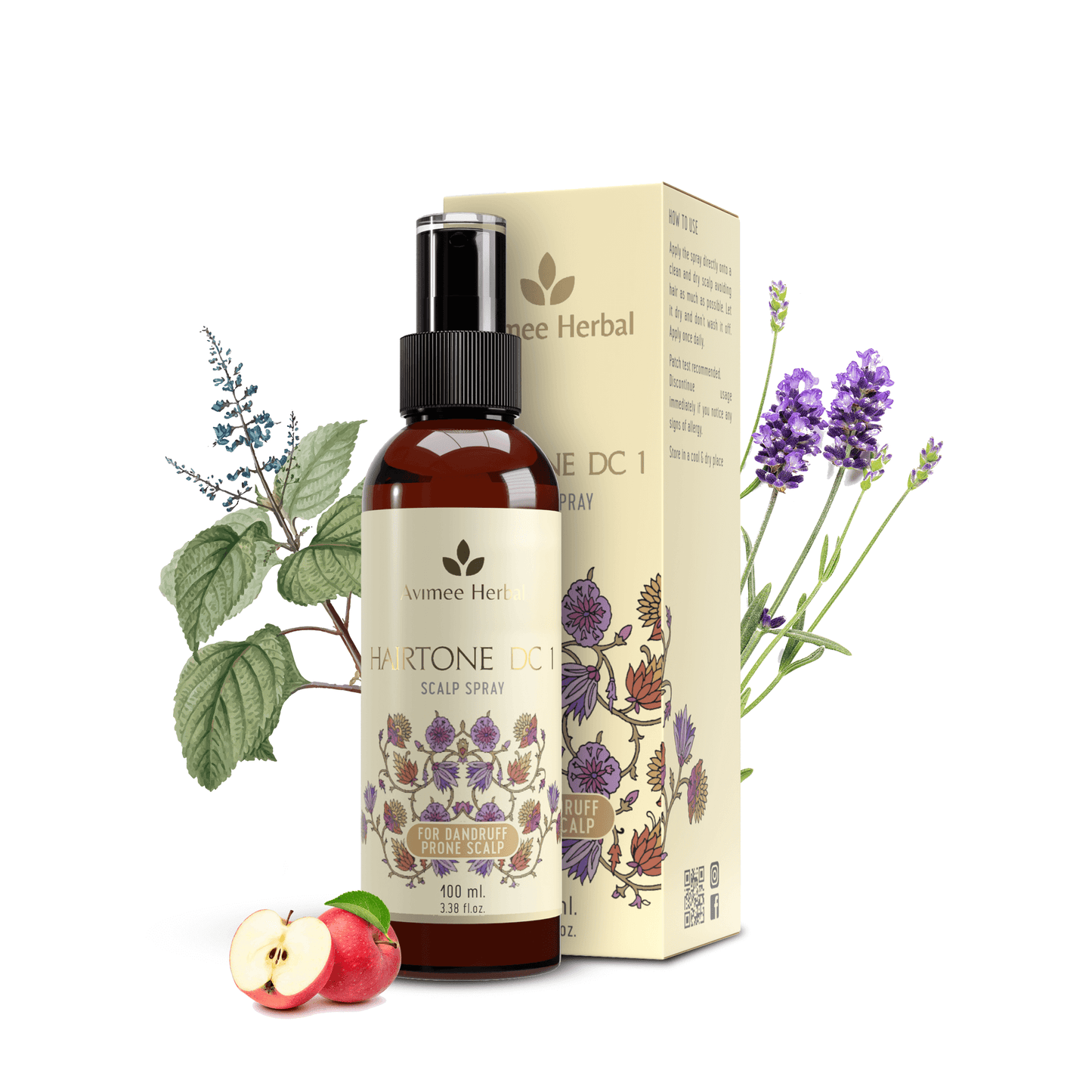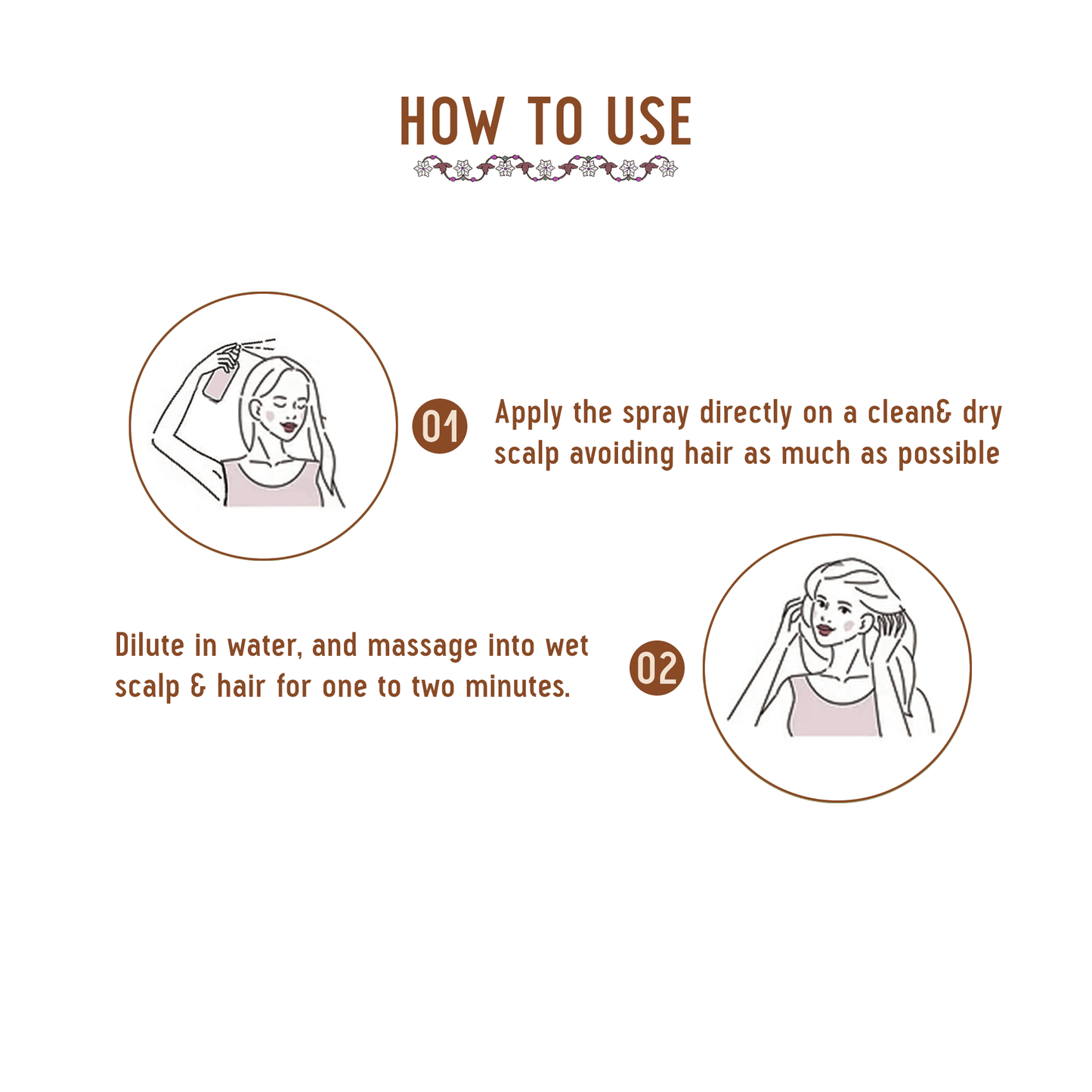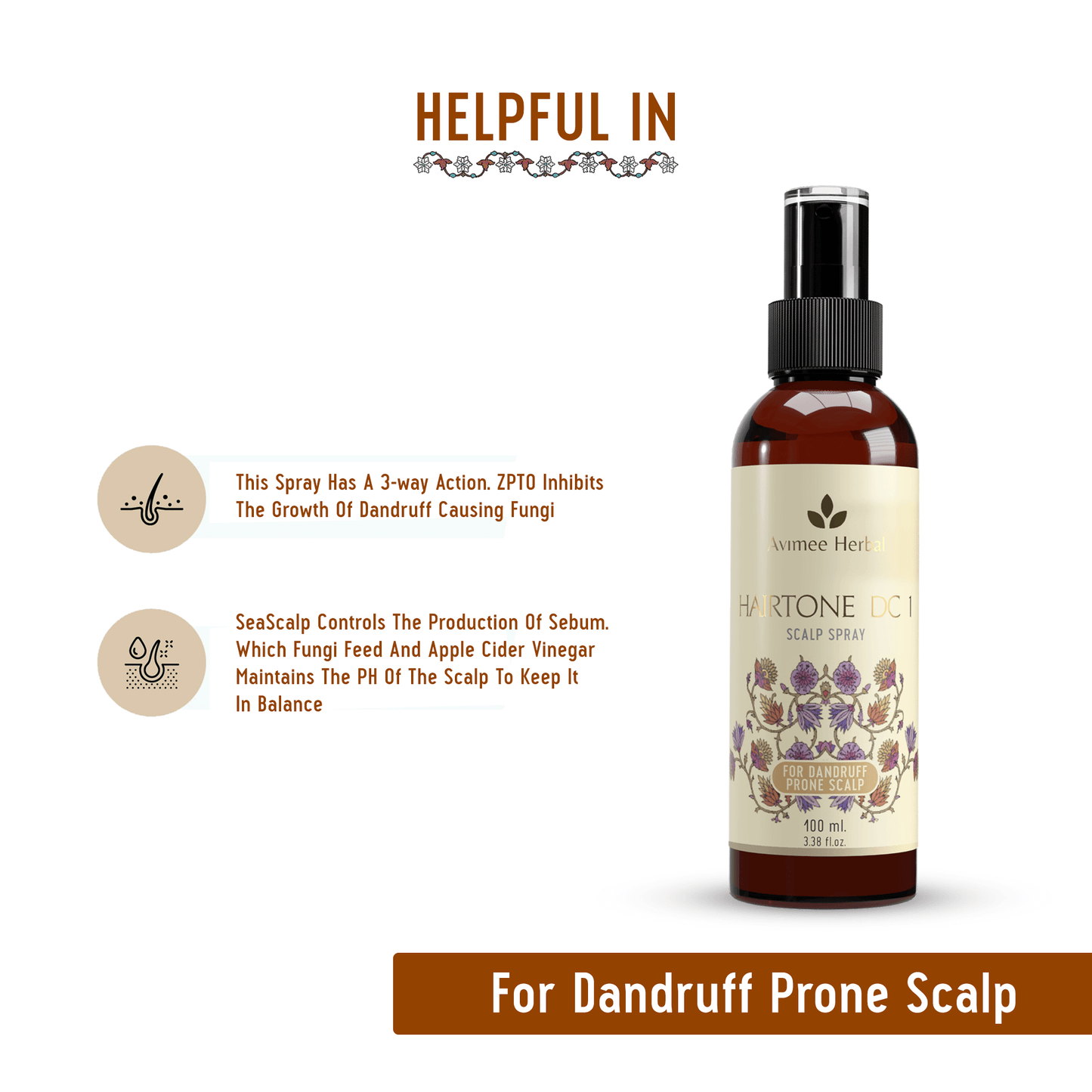 Keshpallav Hair Oil Seed Oils: Sunflower, Pumpkin, Black Sesame, Flax, Camellia, Mustard, Pomegranate, Hemp, Grape, Poppy, Borage. Oils: Cold Pressed Coconut, Amla, Bhringraj Brahmi, Hibiscus, Curry Leaf, Saw Palmetto, Soyabean, Castor, Arnica, Almond, Apricot Kernel, Cucumber, Shea, Malkangni, Karanja, Wheat Grass. Bergamot, Cedarwood, Stinging Nettle, Bottle Gourd, Bakuchi, Bamboo, Wheat Germ, Halim, Plum Kernel, Avocado, Carrot, Passion Fruit, Clary Sage, Tea Tree, Birch, Argon, Clove, Rosemary, Jojoba, Tamanu. Lemon Grass, Lavender, Eucalyptus, Helichrysum, Myrrh, Nutmeg, Yang Yang, Kalonji, Marula, Pecan Nut, Hazel Nut, Macadamia Nut, Walnut
Hairtone PV 1 Scalp Spray Coiffure, Tempus, Arnica Extract, Jaborandi Extract, Saw Palmetto Extract, Amla Extract, Bhringraj Extract, Methi Daana Extract, Harad Extract, Baheda Extract
Shakuntala Hair Cleanser Sodium Lauryl Sarcosinate, Decyl Glucoside, Coco Glucoside, Tempus, Aloe Vera Juice, Almond Oil, PEG 150 Distearate, Apple Cider Vinegar, Vitamin E, Keratin Protein, Curd, Milk, Aloe Vera Juice, Potato Juice, Papaya Juice, Rice Water, Carrot Juice, Tomato juice, Natural Fragrance, Aloe Vera Powder 200x, Guar Gum, EGMS, PQ-10, Saw Palmetto Extract, Soapnut Extract, Neem Oil, Sodium Metabisulphite, Rice Protein, Green Coffee Derivative, Argan Oil, Sodium Gluconate, Tea Tree Oil, Coconut Water
Neem Oil Neem oil has natural antifungal and antibacterial properties. It helps combat the fungi that contribute to dandruff. Soothes an itchy scalp, reducing scratching that can worsen dandruff.

Tea Tree Oil Tea tree oil is known for its powerful antifungal and antimicrobial properties. It effectively targets the fungi responsible for dandruff. Helps alleviate scalp itching and irritation."

Aloe Vera Extract Aloe vera has soothing and hydrating properties. It helps calm an irritated scalp and reduces inflammation associated with dandruff. Promotes a healthy scalp environment.

Bhringraj Extract Bhringraj, also known as ""False Daisy,"" is traditionally used in Ayurvedic medicine for hair care. It strengthens hair follicles, reducing hair fall associated with dandruff. Supports overall scalp health.
Step 1: Keshpallav Hair Oil (Use 2-3 times a week) Before applying, warm a small amount of Keshpallav Hair Oil by placing the bottle in a bowl of warm water for a few minutes. Part your hair into sections to expose the scalp. Apply the oil directly to your scalp using the applicator or your fingertips. Gently massage the oil into your scalp using circular motions for 5-10 minutes. Leave the oil on for at least 2 hours or overnight for best results. Wash your hair thoroughly with Ambika Hair Cleanser. Step 2: Hairtone DC 1 Scalp Spray (Use daily or as needed) After washing your hair with Ambika Hair Cleanser, towel-dry your hair. Hold the Hairtone DC 1 Scalp Spray about 6 inches away from your scalp. Section your hair and spray the product directly onto your scalp. Use your fingertips to massage the product into your scalp. Leave it on and style your hair as usual. There's no need to rinse. Step 3: Ambika Hair Cleanser (Use regularly as your shampoo) Wet your hair thoroughly. Take a sufficient amount of Ambika Hair Cleanser and apply it evenly to your hair and scalp. Gently massage your scalp with your fingertips for a few minutes. Allow the cleanser to sit for another 2-3 minutes to let the natural ingredients work. Rinse your hair thoroughly with water. Additional Tips: For best results, use this kit consistently. Perform a patch test before using any of the products, especially if you have sensitive skin. Avoid contact with eyes, and if contact occurs, rinse thoroughly with water. By following this routine, you can effectively combat dandruff, maintain a healthy scalp, and enjoy the benefits of the Avimee Herbal Anti-Dandruff Kit for clean, refreshed, and dandruff-free hair and scalp.
It is helpful in
Effective Dandruff Control
Gentle and Natural Solutions
Nourished and Healthy Scalp
Holistic Hair Care
The Avimee Herbal Anti-Dandruff Kit is recommended for individuals who are dealing with dandruff-related issues and are seeking an effective solution to combat dandruff and maintain a healthy scalp. It is suitable for: People with Dandruff: This kit is designed to specifically target and eliminate dandruff, making it ideal for those experiencing flaky scalp and itching. Individuals with an Itchy Scalp: If you have an itchy and irritated scalp due to dandruff, this kit can help provide relief and alleviate discomfort. Those Concerned About Scalp Health: Even if you don't have dandruff, the kit can be used as a preventive measure to maintain a clean and healthy scalp. All Hair Types: The kit is suitable for individuals with various hair types, whether you have straight or curly hair, and regardless of gender. By using this kit regularly, you can enjoy a healthier, dandruff-free scalp and maintain the overall well-being of your hair. Patch Test Recommended.
Multicolumn
Fights Dandruff & Moisturizes Scalp Naturally | With Aloe Vera, Apple Cider Vinegar, Tea Tree Oil & Neem Oil

Sale price

Rs. 550.00

Rs. 650.00

15% OFF

Unit price

per

For Long & Strong Hair | Mineral Oil Free | With Vitamin E and Amla Seed Oil

Controls Hair Fall and Strengthens Hair Root | With Rosemary, Amla, Methi & Bhringraj | SLS & Paraben Free

Sale price

Rs. 1,560.00

Rs. 1,950.00

20% OFF

Unit price

per